Published 28-07-2020
| Article appears in August 2020 Issue
STAY COMPLIANT WITH GEMÜ CONTROL VALVE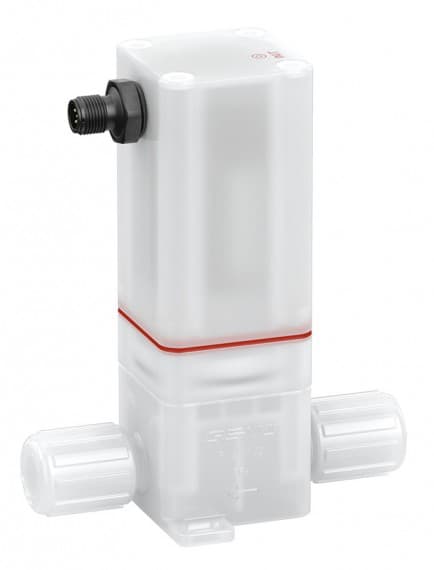 With stringent requirements placed on valves, measurement and control systems, leading process equipment manufacturers within the semiconductor industry demand compliant pneumatically operated valves.
In response, valve specialist GEMÜ has developed the motorised GEMÜ C53 iComLine control valve.
Developed for precise and demanding control applications in semiconductor production, the 2/2-way diaphragm globe valve GEMÜ C53 iComLine features a sealing concept based on the tried-and-tested GEMÜ PD design.
The actuator and medium are separated by a regulating cone made of resistant PTFE. As the regulating cone contour, actuator stroke and connection size can be customised to meet the requirements of the customer, the GEMÜ C53 satisfies virtually all industry control and flow requirements.
The combination of precise stepper motor with ultra-pure body materials guarantees the valve is suitable for lithography, CMP and etching processes, as well as applications in the analysis field of any semiconductor production process.
The GEMÜ C53 iComLine diaphragm globe valve isn't only able to be installed as a simple 2/2-way valve; it can also be integrated into a GEMÜ PC50 iComLine M-block to realise complex flow charts using minimal space.
For example, when machining silicon wafers, a multi-port valve block can be used in a FOUP cleaner to control the temperature of the DI water. Additionally, check valves and sensors can be integrated into the GEMÜ PCi50 iComLine M-block.
GEMÜ is a global market leader when it comes to solutions for sterile applications. The GEMÜ Group develops and manufactures valves, measurement and control systems for liquids, vapours and gases. Visit www.gemu-group.com for more information.
GEMÜ Group
www.gemu-group.com