STATE OF THE ART MACHINERY GIVES EASTGATE A PRECISION ADVANTAGE
16-08-2016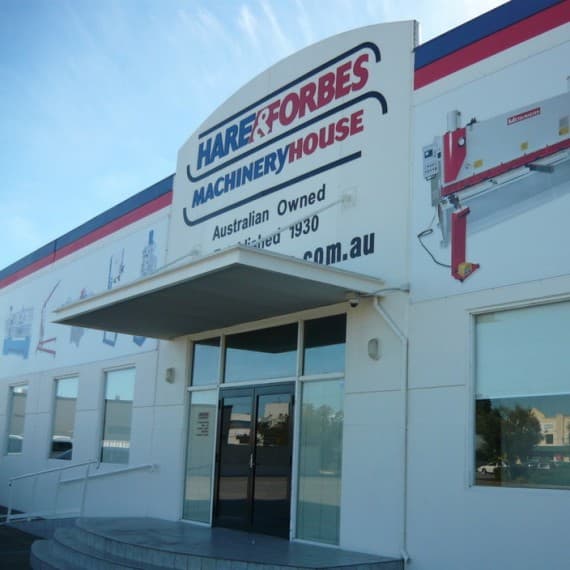 Production machining and finishing specialist Eastgate Engineering is a terrific example of a company embracing technological modernisation and continuous improvement to lock in its status as an industry leader.
Eastgate is a family-owned and operated repetition engineering company that brings a 60-year-old reputation for quality together with high-tech precision and state-of-the-art machinery.
Located in the Brisbane suburb of Coorparoo, Eastgate is a one-stop-shop for custom-made component manufacturing. The company's services encompass assembly, welding, bending, polishing and coating components.
Eastgate is staffed by versatile and multi-skilled engineers and tradespeople, enabling it to serve a diverse range of industries. Its clients come from just about every industry under the sun, spanning from construction to rail to marine sectors, and include large multinational companies and government agencies.
In recent few years, the company has embraced automation, resulting in a sharp improvement in work quality and allowing it to expand beyond its traditional high production, high volume work to encompass small, customised production runs.
Eastgate's transformation originated three years ago when a change of ownership instigated a drive to improve efficiency and accuracy. That saw the company set up a continuous improvement plan and make a considerable investment in high tech equipment.
"In the last three years, we've changed owners, and from that time we've evolved to more modern state-of-the-art machinery, with a focus on automation" said Mr Craig Williams, Manager of Eastgate's Brisbane branch.
"Automation has not only cut production costs, it enables us to do intricate, high tolerance work."
Coming out of project management, Mr Williams enjoyed a challenge and liked turning a plan into an outcome. With that background, he was well placed to work with the team to deliver on the company's modernisation drive.
"My background's all project management, and I've brought those principles to help make Eastgate, in my opinion, the most efficient place for this sort of work in Brisbane – I would even say Queensland," he said.
The centrepiece of Eastgate's automation push was upgrading to CNC machines, which have provided the company with the programming, drawing and quality assurance capability to ensure production perfection, every time – down to 1/1000th of an inch.
One machine that has been pivotal to enhancing Eastgate's capability is the Doosan Lynx 220LSYC, purchased from Hare & Forbes last year. The machine is a twin spindle with 5th axis and a four-metre bar feeder.
"We found the Doosan at the Austech trade-show in Melbourne, but our relationship with Hare & Forbes goes back years," Mr Williams said.
"The machine is serving us really well, and the after-sale service from Hare & Forbes has as usual been fantastic," he said.
Eastgate's technological transformation has enabled it to expand into new markets, including made-to-order retail.
"The previous Eastgate was all high production, high volume work. But since we've got the new machinery, including the Doosan machine from Hare & Forbes, it's enabled us to get into the retail market more as well, and the smaller quantity market, including very intricate work," Mr Williams said.
"We can do our full on production of 20,000-30,000 parts, as well as being able to our 10-20 small runs which we weren't very effective at previously. Now we're very competitive at this sort of work."
"We still do quite a lot of wholesale high production work for very large companies and government agencies, but now we also do small production of retail made-to-order parts."
Mr Williams said customers are impressed by Eastgate's "fast turnaround and quality of work, and also the customer service."
Eastgate prides itself on its attention to detail and strict quality assurance.
"We have an in-house QA system, which has been accepted by a number of multinational companies that have been into our company, examined our processes, and placed their trust in what we do," Mr Williams said.
Eastgate is responsive and highly flexible, working with a broad array of materials, including various steels, brass, bronze, copper and aluminium. All grades of plastic are within their scope.
If you need outstanding precession – whether for one item or for one-hundred thousand items – it's worth looking into Eastgate.
Eastgate Engineering
Ph: 07 3847 8144
www.eastgate.net.au
Hare & Forbes
Ph: 02 9890 9111
www.machineryhouse.com.au