STARTUP BUILDS SPACE BOXES
28-09-2017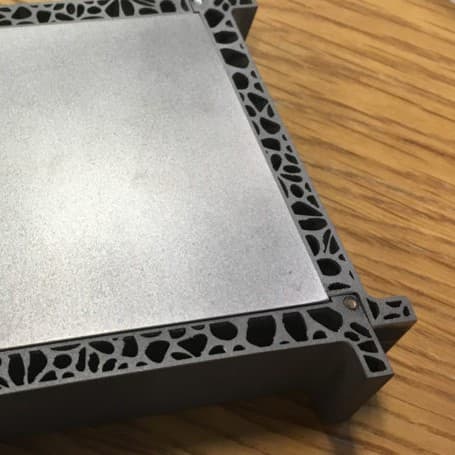 An Adelaide startup has developed a 3D-printed testing environment, designed to be deployed as part of the lightweight CubeSat launch platform. 
The prototype, developed by ResearchSat, is a 3D-printed titanium box containing quartz glass slides and microchips, designed to capture and transmit data from space-bourn experiments. 
It is suitable for microbiology, physics and chemistry research and could dramatically reduce the cost of conducting experiments in microgravity environments.
Inventor Raviteja Duggineni aims to have some of his experiments included in an Airbus mission to the International Space Station (ISS) in 2019, alongside fellow South Australian startup Neumann Space.
Duggineni said his first two experiments aimed to monitor the growth of common cold and flu bacteria and the behaviour of antibiotics in space.
He said using the 10cm x 10cm containers, designed to be easily integrated into a 1U CubeSat, for his own experiments in the first instance was the best way to test their performance in space.
"Currently the space industry is booming and soon there will be space tourism and other human exploration missions coming along. So we need to find out how microorganisms behave in space," Duggineni said.
"We want to build this entire box as a commercial product so it will bring the cost of these experiments right down."
Duggineni said he believed that, as an off-the-shelf product, the box could help reduce the overall cost of conducting science experiments in space from more than AU$1 million to less than $100,000.
He is speaking to a number of the schools in the competition in the hope they will use his space containers to house their experiments. He will also use the International Astronautical Congress in his hometown of Adelaide this month to increase awareness about his company.