STAPLES NOW OFFERS HUGE RANGE OF QUALITY SAFETY EQUIPMENT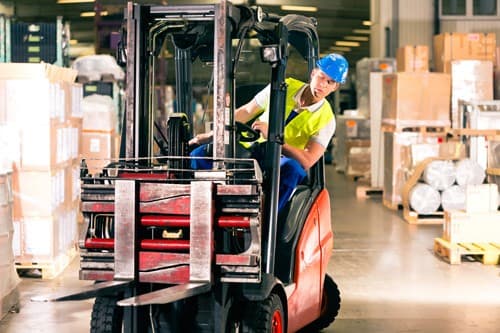 Staples, one of the world's largest office products companies, have launched a new division – Staples Safety Solutions for Australian industry.
Staples Safety Solutions provides a single-source solution for safety equipment, including Personal Protective Equipment (PPE) and workwear.
The Staples Safety Solutions range features over 25,000 products including Personal Protective Equipment (PPE), workwear and site safety products suitable for a range of industries including mining, construction, manufacturing, food service, transport, government and warehousing.
"The gap we saw in the market, combined with an increase in demand from our customers for a single source solution for all their PPE and workwear, led us to launch Staples Safety Solutions," said Joe Taylor, Head of Facility Solutions, Staples Australia and New Zealand.
"Our team of Safety Specialists can help ensure that there is product consolidation across an organisation and that they're only ordering necessary equipment and clothing, reducing overhead costs and excess deliveries," Mr Taylor said.
Staples is also able to provide onsite vending machines with key card access allowing staff who may need items at short notice quick access on any given day or time.
Each vending machine has an inventory management system which tracks stock usage and controls stock on hand with auto-replenish levels set by the customer.
"Our goal is to ensure that our customers continue to have access to the most up-to-date and innovative safety products at cost effective prices and with fast delivery," said Taylor.
And Staples can provide customised reporting to help manage procurement goals.
Plus, its partnerships with industry leading manufacturers enables customers access to the newest products and latest innovations, further enhancing its stance on providing the best possible customer service.
All of the safety equipment and workwear available in the Staples Safety Solutions range is sourced from reputable safety brands and meets either Australian or the equivalent global standards.
"We are currently working on some exciting improvements to our online ordering platform, which will make ordering workwear a much easier experience for our customers. New functionality will enable them to customise their uniforms with logos and associated embroidery – ensuring a faster turnaround time," said Mr Taylor.
The Staples Supply Chain model has 22 warehousing and distribution points offering next day delivery in metro regions, and the Staples Spot service means with the correct authority, orders can be delivered to a secure nominated location within a premises without the need for a signature.
To support the launch of Staples Safety Solutions, Staples has released a 180-page standalone catalogue, which showcases some of the PPE, workwear and site safety products available.
For further information on Staples Safety Solutions and to obtain a copy of the catalogue visit: www.staplesadvantage.com.au
Staples Safety Solutions
Ph: 13 26 44