Stand out from the crowd with OJ
31-08-2010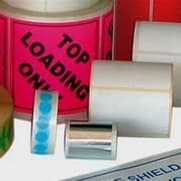 O.J. Holdings specialise in the supply of in-house sign and label making systems.
With 26 years in the market place supplying label printing equipment and consumables to all industries including chemical, pharmaceutical, manufacturing and mining, OJ Holdings can help you find the right printer and labels for your business.
O.J. Holdings' range of printers enables printing of safety signs, pipe-markers, directional signs, warehouse/bin labels as well as barcode labels and allows instant, on site printing for a fraction of the cost of outside agencies.
The company also supplies printing consumables such as outdoor grade vinyl, ribbon, blank and pre-printed labels.
O.J. Holdings is committed to full after sales service, warranty and training back-up for all machines.
Call OJ Holdings for a free consultation.