STAINLESS-STEEL AIR JETS SPEED DRYING AFTER WASHDOWN
06-06-2018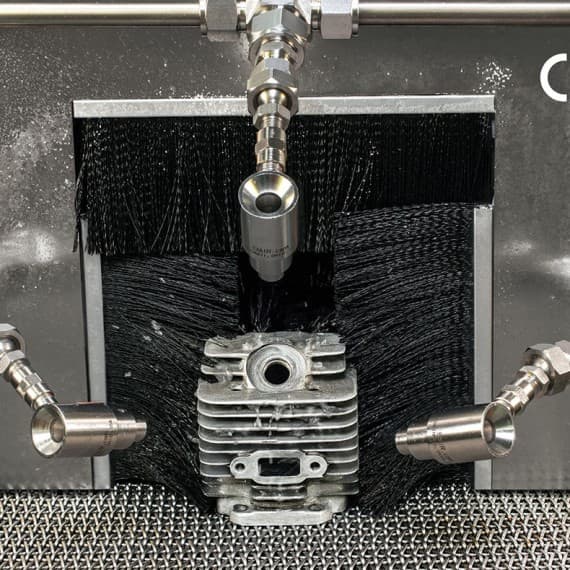 Exair's 303SS air jets available from Compressed Air Australia provide reliable and efficient blowoff and cleaning in corrosive, high-temperature, and washdown environments. The 0.125in stainless-steel air jets outperform open tubes and pipe nipples in parts cleaning, drying and cooling applications.
Temperature rated up to +204°C, the jets produce as much as 5.56N of force on the target, and are available in both fixed and adjustable formats.
Exair air jets use the Coanda effect to pull in the surrounding ambient air and increase the total volume of air impacting the target area, and as a result they use very little compressed air in operation. Both the outlet and inlet can be ducted for remote positioning. Typical noise level reductions are 8 to 10dBA compared with an open airline.
Compressed Air Australia
1300 787 688
www.caasafety.com.au