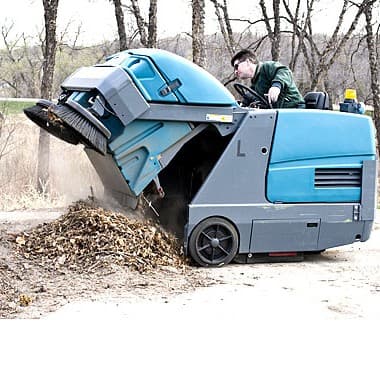 Time to remove those fire hazards from the yard
When spring rolls into town, it brings with it a sense of needing to clear the cobwebs. It's a great time to mobilise your cleaning crews to perform annual maintenance tasks before the weather becomes too hot and steamy.
In the lead-up to the Australian Christmas, the challenges of summer can include storms, bushfires and floods. Here are seven ways you can prepare your facilities for the home stretch to the end of the year.
Secure the perimeter!
Well that sounds a bit dramatic but basically, you should scour the grounds for combustible materials. Clear away fallen tree limbs, dead vegetation and any rubbish. Anything that can fuel a fire or clog drains should be dealt with as a matter of priority.
Repair the building's exterior
Inspect the outside of your building for damage and take this time to rectify any damage to the roof, downpipes and other external fixtures like air conditioning units and signage.
Put your sweepers to use
Outside, your walkways, driveways, carparks and other assets (such as car sales lots) will benefit from a good sweep. Not only will your premises look more presentable, but they will be cleared of debris, dirt and other pollutants.
Clear the drains
Rubbish and autumn vegetation collect in drains and can cause problems during fires and rain. They need to be properly cleared throughout the year. Make it a definite springtime task.
Fix hazardous surfaces
Do your walkways have cracks? Are there any concrete slabs heaving from previous heatwaves? Are there any cement areas affected by tree roots? Now's a good time to remedy these issues for the safety of all.
Conduct equipment maintenance
You always want your equipment in perfect working order. Use spring as a yearly reminder to repair or replace any damaged machinery or tools.
Bring back the sparkle
The comfortable temperatures of spring are perfect for cleaning windows. Dust, dirt and salt residue all accumulate on glass surfaces, not to mention fingerprints and other pollutants.
Make the most of spring to take a good look at your facilities and get them ship-shape for the rest of the year.
Tennant Australia
1800 226 843
www.tennantco.com.au