Published 12-05-2020
| Article appears in April 2020 Issue
SPRAY ALL DAY WITH EXAIR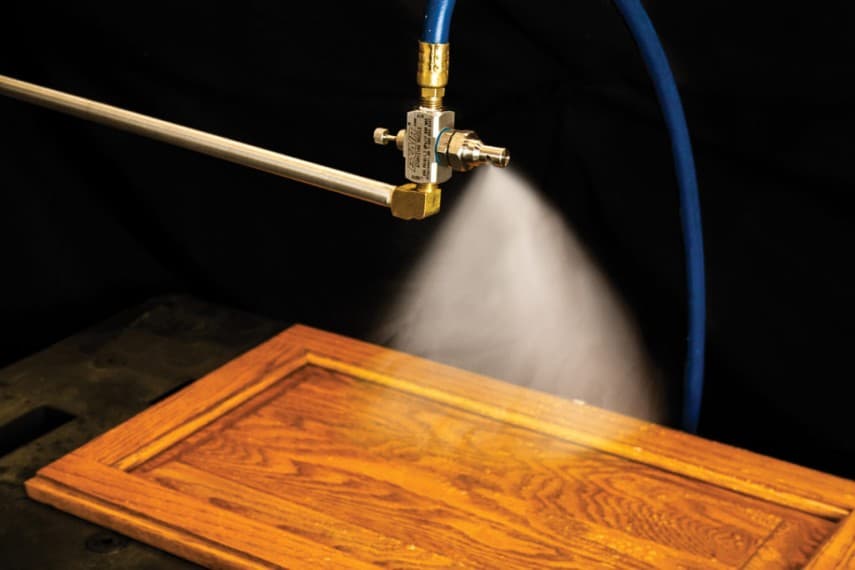 EXAIR's range of atomising spray nozzles combine liquid and compressed air to wash, coat, cool, treat and paint in a variety of patterns. Efficient and versatile, the EXAIR atomising nozzle is easily adjusted to suit your needs, and is available now from Compressed Air Australia.
Used with water, atomising nozzles can humidify, quench, cool hot surfaces in automated processes, and even bring dusty environments under control.
Constructed with stainless steel for durability and corrosion resistance, and with a maximum operating temperature of 204 degrees C, the nozzles are available in 1/8-inch, ¼-inch and ½-inch sizes.
The nozzles are also available with EXAIR's patented No Drip technology. These add the benefit of positively stopping liquid flow when the compressed air is shut off, so you won't end up with more liquid than you bargained for.
The No Drip nozzles can be used in the same situations as the standard model, including Siphon Fed applications. Additional air lines aren't required to control the No Drip feature; the same compressed air source is used to open a valve to allow liquid to flow, making it an ideal partner to EXAIR's Electronic Flow Control range.
For even more versatility, EXAIR's wide range of interchangeable caps can transform the atomising nozzles in seconds, and can be replaced in the field. Whether you're after a change in liquid volume or air pattern, EXAIR has the cap – and the nozzle – for the occasion.
Compressed Air Australia Pty Ltd
1300 787 688
www.caasafety.com.au