SPOTLIGHT ON VERSATILE MAXIEM JETMACHINING CENTRE AT AUSTECH 2015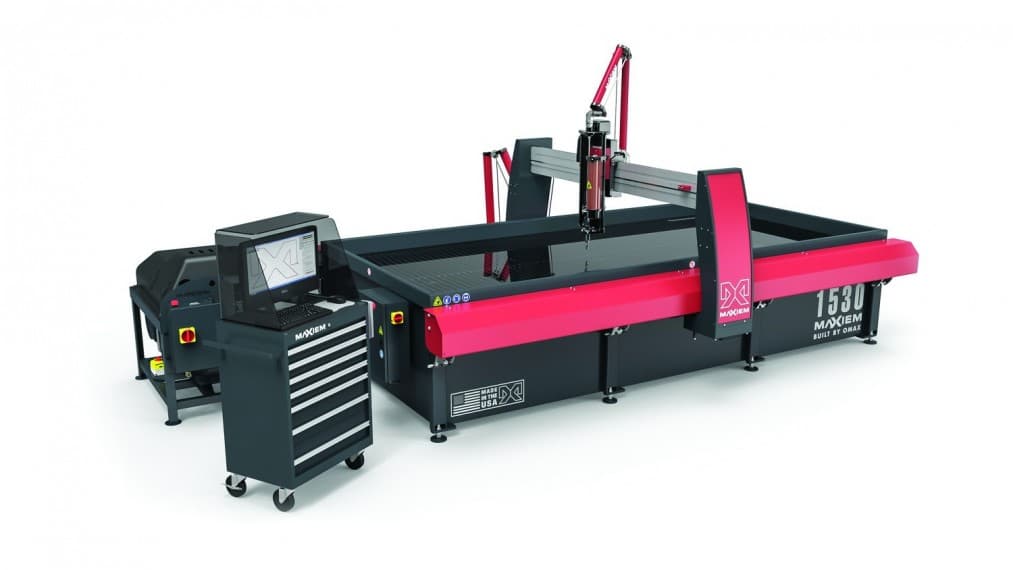 OMAX Corporation and Headland Machinery, the company's Australian distributor, will showcase the versatility and high-speed cutting precision capabilities of the MAXIEM 1530 JetMachining Centre at Austech 2015.
The all-new next generation line of MAXIEM machines will be on display at Stand 608 at the Melbourne Convention & Exhibition Centre from May 26-29.
Building on the cost-effective, yet high-performance technology of its predecessors, the newly redesigned 1530 offers enhanced durability, improved performance, and faster production times for an overall increase in productivity and profitability.
At Austech, the company is pairing the 1530 with a reliable 40-hp direct-drive pump to demonstrate how easy it is to cut virtually any material quickly and efficiently. 
Building on the company's 20 years of direct-drive pump design experience, the latest MAXIEM 1530 machine comes with a 50,000-psi pump that features Variable Frequency Drive technology for precise cutting pressure control. The pump delivers more cutting power per kilowatt than intensifier-type pumps.
The machine's Windows 8 controller comes pre-loaded with OMAX's latest version of the powerful Intelli-MAX Software Suite.
Intelli-MAX 21 – with a new fourth generation cutting model – builds upon years of real-world abrasive waterjet data accumulated through prior generations of OMAX's equation-based cutting models to optimize tool paths automatically. Users can precisely predict cutting speeds, taper, jet lag and other abrasivejet factors. 
The result has taken abrasive waterjet cutting to the industry's highest levels of speed and performance.  
The 1530 also features updated digital linear encoders, an innovative Z-axis core with optional multi-axis cutting heads and the lowest ceiling height in the industry. Additional enhancements to the machine include streamlined abrasive hopper designs and self-leveling base legs. 
Headland Machinery offers a wide range of services and products, including a complete stock of original spare parts for all OMAX and MAXIEM JetMachining Centres.
To learn more about Headland Machinery, visit: www.headland.com.au.