SPEEDY PUMP CUTS TURNAROUND TIME FOR FIREFIGHTING AIRCRAFT
ACT Emergency Services has begun using a Gorman-Rupp T-Series pump to fill firefighting aircraft at its Canberra Airport facility. And the new pump has proved to be a hit, reducing the time required to refill the aircraft with water, retardant and foam, and getting them back in the air to tackle the bushfires besetting New South Wales in the current crisis.
The Single Engine Attack Tanker aircraft (pictured) carries around 3500L of firefighting fluid, and the Gorman Rupp T4 pump is able to fill it in 135 to 150s, which is significantly quicker than the previous pump used, which took 210s.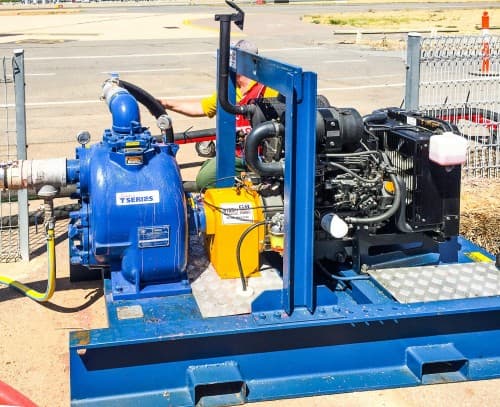 When it comes to filling the giant Boeing 737 Large Air Tanker, the time reduction is even more significant, taking just 14.5min, compared with 23min using the old pump.
Gorman-Rupp T-Series pumps are available in Australia from Hydro Innovations.
Hydro Innovations
02 9898 1800
www.hydroinnovations.com.au