SPECIFIC BUT FLEXIBLE STANDARDS CAN HELP AUSTRALIAN MANUFACTURING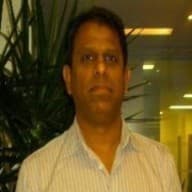 The critical task when implementing standardisation is finding the balance between providing employees with rigid procedures to follow, in order for them to meet challenging targets for delivery, quality and cost consistently, and providing them with the freedom to innovate and be creative. The key to achieving this balance lies in the way people write standards, as well as who contributes to them.
The standards must be specific enough to be useful, but general enough to allow for some flexibility. In repetitive manual work, standards are specific. In engineering, since there are no fixed quantities, the standards to be more variable. For example, knowing how the curvature of the hood of a car relates to the air/wind resistance of that body part is more useful than knowing a specific parameter for that curve.
Second, the people doing the work have to improve the standards. There is simply not enough time in a working week for industrial engineers to be everywhere writing and rewriting standards. Nobody likes following somebody else's detailed procedures when they are imposed on them. Imposed procedures that are strictly policed become coercive and a source of friction and resistance between workers and management. However, people happily focused on doing a good job appreciate getting tips and best practices, particularly if they have some flexibility to add their own ideas. For example, Toyota uses standardisation as the foundation for continuous improvement, innovation and employee growth.
In conclusion, standardisation serves to establish the characteristics of a product, and quality and safety levels of products and services.
M Khaldoon (Kan) is an MBA (Aust), certified Six Sigma Black Belt, auditor and trainer, currently working at Sayfa as Quality and Continuous Improvement Manager. He has more than 17 years of experience in automotive, aviation and oil and gas with multinational organisations.