SPEAKER SERIES OFFERS LEARNING EXPERIENCES AT ARBS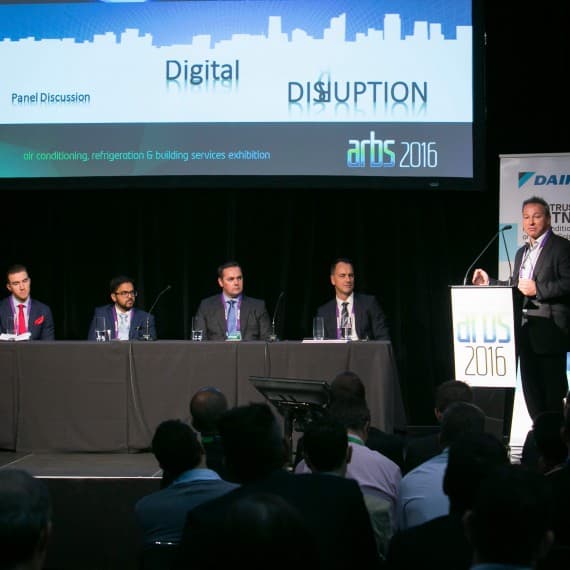 ARBS has released details of its 2018 Speaker Series, set to run alongside the ARBS 2018 exhibition from 8th to 10th May 2018 at the Sydney International Convention Centre in Darling Harbour.
The Speaker Series presentations enable visitors to connect with peers and remain informed and inspired by exploring the future of HVAC&R and the built environment.
One early highlight of the Speaker Series on Tuesday 8th May will be a case study looking at the Sydney International Convention Centre's own central energy plant. This will include presentations from the lead consulting engineers and contractors behind the $1.5 billion redevelopment. There will also be a conducted site tour of the ICC central chiller plantroom.
Also on the first day of the show, the CSIRO will present its latest findings on next-generation fault detection and diagnosis tools with a range of real-world case studies in commercial buildings.
There will be plenty of information for those keen to learn about the latest green refrigeration technology, with a panel discussion on Australia's readiness for low global warming potential refrigerants on the first day and a further session on the final day looking at the positive impact of HFOs (hydrofluoroolefins) in refrigeration.
The ARBS Speaker Series ranges far and wide within the world of HVAC&R, from apprentice training to the latest technologies and new approaches to old problems, such as the control of Legionnaires' disease.
The full programme is available now on the ARBS 2018 website, together with registration details.
ARBS 2018
03 9002 4099
www.arbs.com.au