Spanish engineer joins Varley team
31-08-2010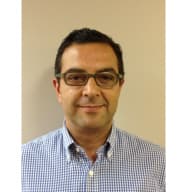 Engineering firm the Varley Group has gained the services of an engineer from Spain for its Specialised Vehicles Division.
Eliseo Bouza from Madrid has joined the Varley team and will be based at its headquarters at Tomago in the Hunter Valley region of NSW.
Mr Bouza has 30 years' engineering experience, with a particular focus in the fire and rescue sector.
Past roles included Fire/Engineering Manager for Papworth Specialist Vehicles where he was responsible for 109 new Fire Engines for the London Fire Brigade plus 33 new Fire Engines and 2 Rescue units for Lincolnshire Fire and Rescue.
Papworth's former Managing Director, Denis Mellon says Mr Bouza brought to the company "a quality of engineering that it didn't possess."
Mr Bouza has also held the position of Technical Director for IPV where he worked on the development of a 6x6 chassis for the Spanish Army.
His most recent role as the Special Projects Manager for the Iturri Group has seen him excel in areas of specialised fire and rescue equipment as well as hazmat vehicles, command units, operational support units, incident response units, scientific support units and the Special Fire Extinction Unit.