Space saving solution from Kobot
16-12-2013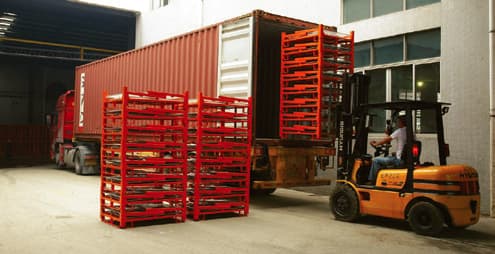 Need to save space in your warehouse? Kobot Systems offers unique storage solutions including heavy duty metal stillages that are collapsible and foldable – and come in a variety of sizes.
The standard model, designed specifically for Australian conditions, features a 1165mm x1165mm base for easy loading of trucks and containers, easily accommodating two stillages abreast. With the Kobot stillage all four sides can be folded in half for easy access and loading.
And two sides are removable enabling walk-in access for loading and unloading.
There is also a tall version to store larger items, with the same stacking footprint of 1165mm x 1165mm.
This means you can stack and safely store units of different heights.
Kobot Systems also offers a double width stillage to store wide components.
Collapsible stillages are widely used in the automotive and logistics industries, where component suppliers supplies parts to the main auto-maker. The stillages can be stacked on top of each other, up to five high without pallet racking,
Other benefits include:
• Visibility – goods are highly visible through the mesh
• No strapping or shrink wrapping of goods
Kobot Systems
Ph: 08 9307 8178