Space saving solution: High-rise storage shelving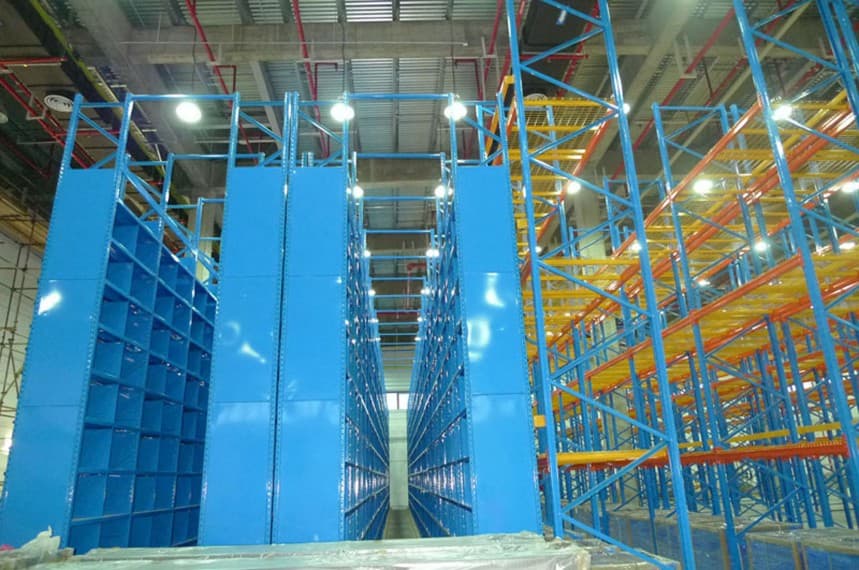 Industrial occupational health and safety specialist Actisafe has expanded further into the area of bulk storage.
It has released its Australian made high-rise storage shelving for warehouses, components and parts processes, food manufacturers and other general industrial companies.
Actisafe, a Defence Preferred Supplier, added this technology to its growing list of stocks to assist clients achieve maximum storage and shelving efficiency.
With every square metre of floor space priced at a premium – particularly in metropolitan areas – a high-rise storage option is considered a strategic investment for many companies.
Made of heavy-duty steel panels and framework, Actisafe high-rise storage shelving can be powder coated to a specific colour required by the end user.
Designed with reinforced edges, the customised technology is durable enough to withstand a certain degree of impact from items such as forklifts, palette tracks and other industrial materials handling equipment.
Actisafe high-rise storage shelving optimises the use of warehouse spaces, which in the current market where industrial space is near cost prohibitive, is a positive outcome for end-users.
Actisafe
Ph: 1300 852 397