SPACE-SAVING CAM CLUTCH ENSURES UNIDIRECTIONAL ROTATION
06-02-2018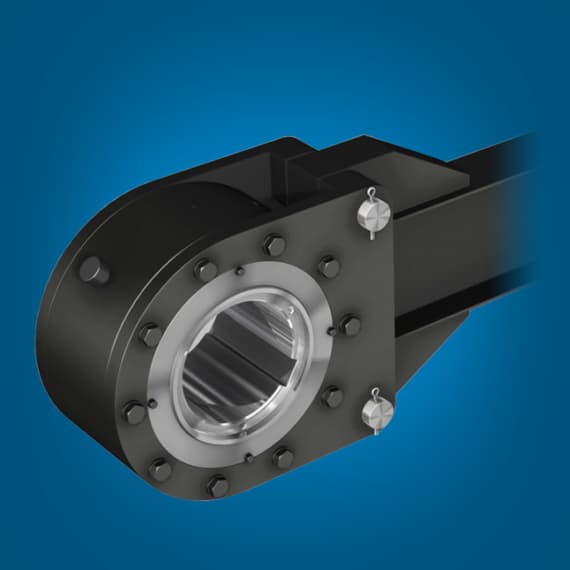 When used in inclined conveyors, the BS-F cam clutch from Tsubaki offers the safest reverse rotation prevention qualities available and near zero backlash.
Backstop cam clutches are used to prevent reverse rotation of drive shafts, which may cause damage to machinery and expensive equipment.  
The BS-F backstop features an increased number of elliptical cams, with a cam and roller design allowing greater torque transmission compared with conventional clutches, and this translates to extended fatigue life and higher reliability.
Unlike conventional designs, the BS-F has a specially designed flexible labyrinth double lip oil seal to help it survive in challenging mining and minerals processing environments.
The cam and roller cage orbit at low speed to convey grease from the bottom to the top, ensuring continuous lubrication and cooler operation at higher conveyor speeds.
Because the BS-F torque arm has been created with a narrow I-beam structure, it will save space in new conveyor designs and is easy to retrofit to existing conveyors that need a backstop upgrade.
Tsubaki specialises in premium quality industrial drive and conveyor chains and associated power transmission components including cam clutches, reducers and linear actuators.

Tsubaki Australia
02 9704 2500
www.tsubaki.com.au