SPACE-SAVING BELT DESIGN DRIVES CONVEYORS ROUND THE BEND
06-01-2017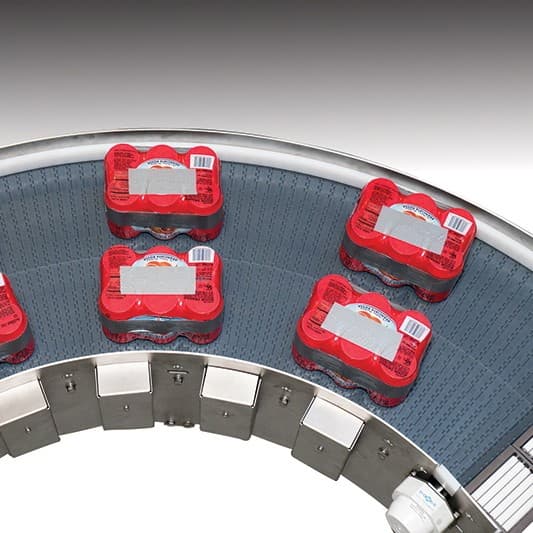 New from Intralox at AUSPACK 2017, the Series 2100 Flat Top Zero Tangent Radius is a novel belt designed specifically for curved conveyors. The new design will enable designers and installers of packaging machinery to reduce equipment footprint, maximise performance, improve conveyor reliability and increase manufacturing flexibility.
The Series 2100 Zero Tangent Radius belt is designed to maximise space usage in curved conveyors with no straight sections. It has a smooth, closed-top surface that can handle a variety of package sizes, types and configurations, including delicate products (such as packages immediately exiting a shrink wrapper).
The new belt will maintain the orientation and spacing of products through its curves, and its compact design provides flexibility, simplifying the design, layout and installation of curved conveyors.
According to Intralox Engineer Abraham Miller: "Equipment manufacturers always talk about three things - functionality, space and price.  The Series 2100 exceeds these needs and is an ideal solution for equipment manufacturers and end users alike."
Intralox
1800 128742
www.intralox.com