SPACE LOGIC: RAISING THE STANDARD OF INDUSTRIAL STORAGE SYSTEMS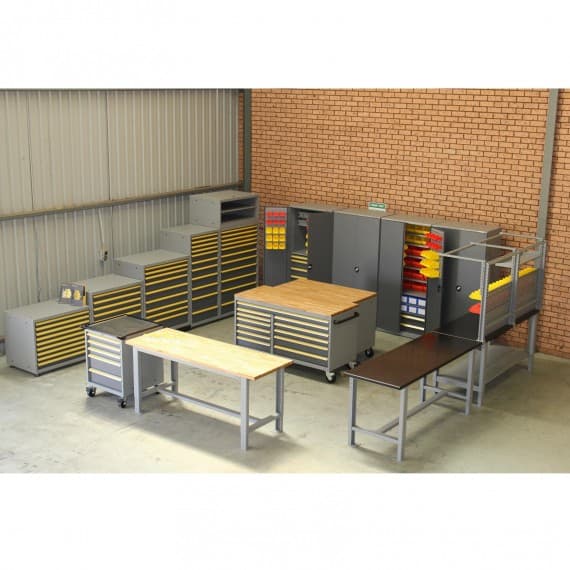 Space Logic's High Density Cabinets are the culmination of over 30 years' experience, working to improve the safety and efficiency of industrial storage systems.
They offer solutions for every application, are built from quality products and are made to last.
This high density system maximises available floor space, keeps products and tools safe, neatly organised and close at hand. A full modular range is available to suit any workshop, whatever the size or shape.
Space Logic High Density Drawer Cabinets are constructed from heavy duty steel and built for rigorous workshop environments.
With seven cabinet heights and two widths, there are fourteen standard cabinets to choose from including nine drawer heights of up to 200kg per drawer capacity with 100 percent access to drawer contents.
Features include:
·       Drawers are 100 percent extendable for full visibility
·       Slotted side walls and perforated drawer floors for acceptance of a full range of accessories
·       Central locking mechanism
·       Anti-tilt
·       High quality drawer runners with 100kg and 200kg load capacity
·       Heavy duty adjustable footplate
·       Partitions and dividers for designated stock locations
·       Forklift entry sockets for easy relocation of fully loaded cabinets.
Space Logic
Ph: 1800 633 728