SOUTHERN CROSS COMPRESSORS ON SHOW AT NMW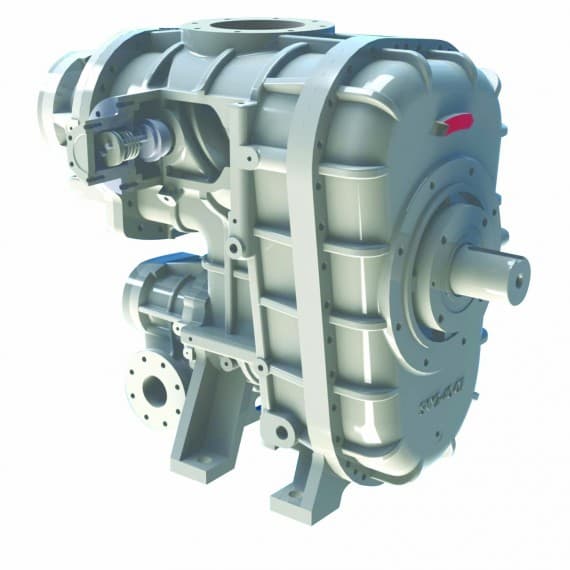 Southern Cross Compressors, a leader in the Australian compressed air industry, will have an impressive range of products on display at NMW this year.
And the expert team from Southern Cross will be available on Stand 4503 to assist NMW visitors seeking the latest compressed air technology.
Formed in 1983 as an air compressor service and maintenance business, Southern Cross Compressors (Australia) has built a solid reputation on customer service.
The company has transformed its operations to be more customer orientated while expanding and enhancing its unique technical servicing capabilities.
Entering into a partnership with one of the world's largest compressed air equipment designers and manufacturers, Kaishan Compressor Co, in early 2013 has allowed Southern Cross to greatly expand its product range and introduce new compressed air technologies to the Australian market.
"The Kaishan acquisition has greatly enhanced our ability to deliver the company's positioning promise of 'lower cost compressed air' through the introduction of a much wider range of system types and capacities to accurately suit our customers varied applications," said company CEO Mark Ferguson. 
To support the expansion of business, Southern Cross has established one of the industry's largest service teams, fully trained and equipped to diagnose and solve compressed air system problems at short notice.
Mobile technicians are capable of servicing not only the company's equipment but virtually any make and model of air compressor manufactured.
With increasing energy costs to industry, Southern Cross has a committed company policy to develop and improve compressed air systems to deliver higher efficiency at lower energy cost to its customers".
Mr Ferguson said the company's three pillar approach combining the supply of energy efficient products, flexible high quality service programs, sound technical advice and support underpins a promise to lower compressed air costs.
The company has developed a unique "Five Star" approach to the supply of its total services including:                                                                                                                    
·       Air audits that clearly identify major potential savings
·       Custom design of systems that efficiently cater to customer needs coupled with
·       Professional flexible installations that reduce losses and ensure long life system operation
·       Research and development that continuously delivers more energy efficient products
·       A service regime that is second to none offering customised service agreements that meet individual customer needs.
With the Head office in Victoria, a branch operation in Queensland and a growing distributor and service network across the country, Southern Cross Compressors (Australia) Pty Ltd is a leader in the Australian compressed air industry.  
NMW runs from May 26-29 at the Melbourne Convention and Exhibition Centre.
Southern Cross Compressors
Ph: 1300 101 709