SOUTH AUSTRALIA'S HOT METHANE IDEA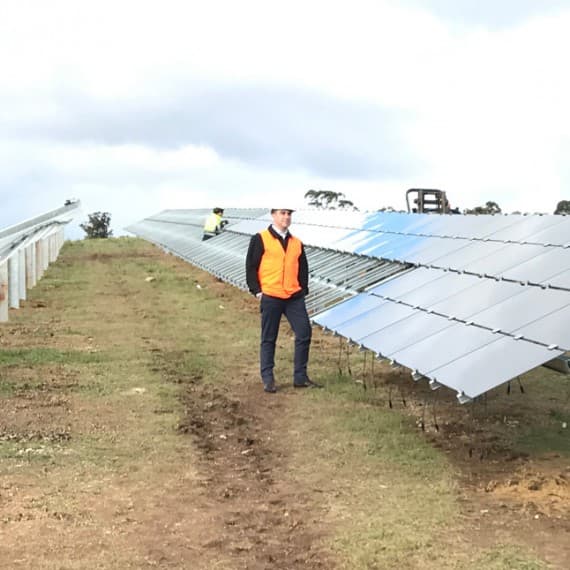 The catchprase "turn waste into watts" is likely to make a few people say "what?", but it's the best way to simplify South Australia's plans to implement a shared-source electricity generation plant that will harness both solar power and methane gas for electricity generation. 
In what's believed to be an Australian first, the new plant will channel thermal energy from solar panels and methane gas from decomposed garbage through a shared turbine inter-connector. A generator will then convert the two sources of energy into electricity to be fed into the South Australian grid.
The operators hope that the plant will come online within the first two weeks of August, and begin exporting energy by the beginning of September. 
The plant, a joint venture by the Northern Adelaide Waste Management Authority (NAWMA), and South Australian energy companies Joule Energy and LMS Energy, is a highly anticipated solution to several problems in SA. 
"It's a two-pronged attack for turning our trash into treasure," said Chief Executive Adam Faulkner. 
"The novel part of this project is the use of buffer land surrounding the landfill site to build a solar power farm, which will capture the thermal heat," he said. 
"Passing that thermal energy through the same inter-connector as the gas turbine has never been done before in Australia, so it's an exciting time."
Gas produced from rotting garbage will act as the plant's base-load power, and will produce about 11,000 megawatt hours of electricity each year to power about 1800 homes.
The site's 5000 sq m size solar panel farm is expected to produce about 2000 megawatt hours of electricity each year, powering around 300 homes.
Faulkner said all three parties were involved in the design stage of the power plant.
"NAWMA and the local energy companies got together a couple of years ago and thought, why not utilise the rubbish that's in the ground to generate some income and electricity for the state," he said.
"That's when we put our heads together and thought, if the gas side of the equation has been proven to work, let's turn our minds to the unused portion of land next to the landfill site and use it as a solar farm."
South Australia leads the nation in the uptake of wind energy and roof-top solar with renewable sources accounting for more than 40 per cent of the electricity generated in the state. However, the closure of two coal-fired power stations in recent years has increased South Australia's reliance on energy supplies from the eastern Australian states, particularly in times of peak demand.
In an area being forced to evolve from its traditional manufacturing base the solar-methane plant has provided a job boost in the state.