SOUTH AUSTRALIAN MEDTECH BOOST WORTH BILLIONS
08-05-2018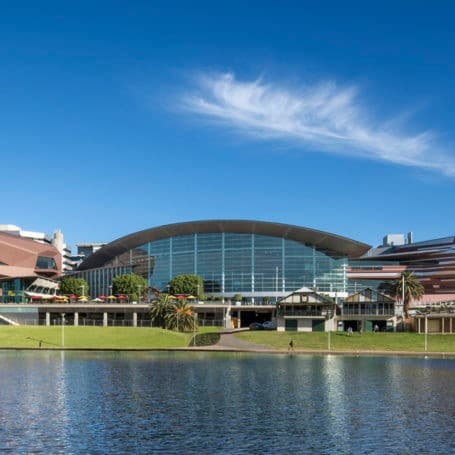 The key players in Australia's medical technologies industry met in Adelaide for the 12th AusMedtech Conference at the Adelaide Convention Centre. 
The conference, which included more than 300 delegates, numerous international speakers, was the year's largest gathering of the medtech industry in Australia.
AusBiotech CEO Glenn Cross said the major issues facing the local industry – regulatory, reimbursement and investment were hot topics. 
"The second key part of the event is getting the key international people here to network with us and talk about the key global issues," he said.
"When you're in medtech or biotech, there's no company or country that just exists by itself so it's important that we continue to build the global outreach and network."
Medical conferences now account for about a third of the Adelaide Convention Centre's business and it has booked over a dozen specifically medical conferences with more than 1000 delegates each to be held in the next two years.
The CSIRO predicts the global medtech industry to be worth $762 billion by 2025.
Cross said Australia's medtech industry was growing at 8 to 10 per cent a year. He said the growth was proof that the economy, particularly in the states of South Australia and Victoria, was moving away from traditional manufacturing areas such as automotive and into more advanced areas.
"It's helping to drive the growth and its providing jobs for a number of people who would not have had jobs," he said.
"As the local auto manufacturing closed in Melbourne and Adelaide it enabled a number of the supply chain companies to stay open and expand into medical devices."