SONY'S NEW HEADPHONES DON'T GO INTO YOUR EARS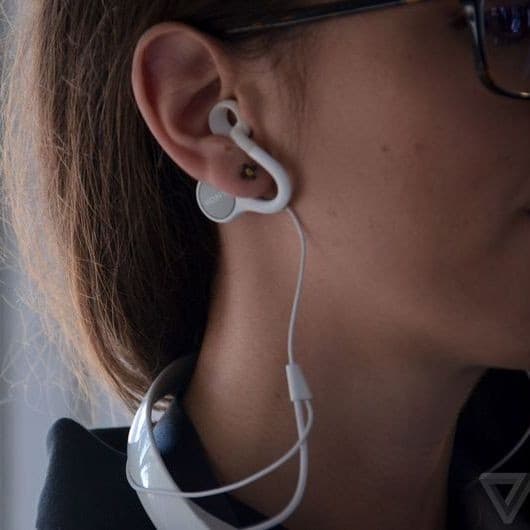 Sony's research and development project, Future Lab, is showing off a new technology: Concept N.
A new form of headphones, the prototype is meant to be worn around the neck and directs the audio up towards your ears so only you can hear what's being played.
The headphone's multi-directional speakers mean the device does not need earbuds, so nothing goes into your ears.
Sony has had its eyes (or ears) on reinventing the way we listen to devices. Concept N is meant to act as a whole new system where you can listen to the background noise that is around you, all the while being immersed in the tunes of your choice.
The headphones also come with cone shaped earpieces just in case you're looking for a more traditional experience.
However, the buds have holes punched through the middle so they don't block outside noise.
It also comes fully equipped with camera and voice control, both operated by voice control. 
Reviews indicate that the audio quality from N is clear. The voice control, however, ran into issues when demonstrated in the moderately noisy Future Lab tent and the Sony representative was forced to issue the voice command four or five times to take a photo.