SOLDERING STATION BOASTS PRECISE THERMAL CONTROL
29-11-2016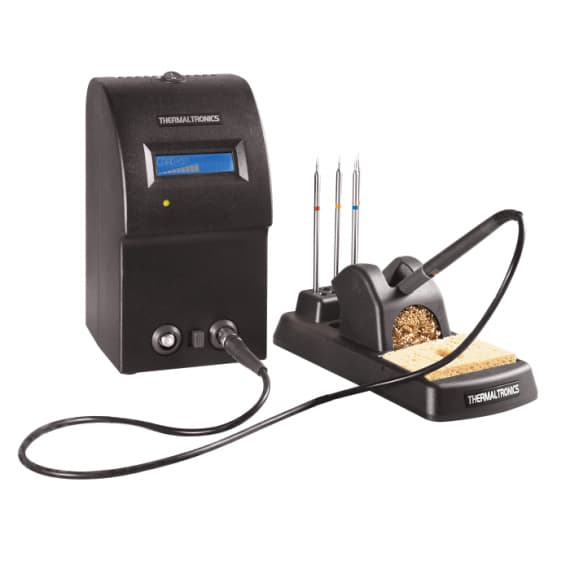 Soanar has secured the rights to Thermaltronic's full range of soldering irons and accessories. 
With today's delicate and complex electronic assemblies, temperature accuracy is a consistent challenge. Increasing component densities, decreasing lead sizes and increasingly the quantity of thermally sensitive components all combine to increase process control demands, criteria which many systems fail to meet.
Thermaltronics' CHT (Curie heat technology) responds to the thermal demands of each solder joint by adjusting the power instantaneously, thereby meeting the exact requirements of the substrate, component and solder material.
In addition, the high thermal performance and recovery of the Thermaltronics soldering hand-piece means that it heats instantly when removed from its holder and cools just as quickly when replaced.
The product range includes both 450kHz and 13.56MHz power supplies. Thermaltronics is accredited to both ISO 9000 and ISO 14000, and all its products meet either TUV, GS, CE or NRTL safety requirements. Strict quality control procedures are in place and product warranties are among the best in the industry.
Soanar
1300 365 551
www.soanar.com