SOLDER PASTE STENCILS ENABLE PRECISION ELECTRONICS ASSEMBLY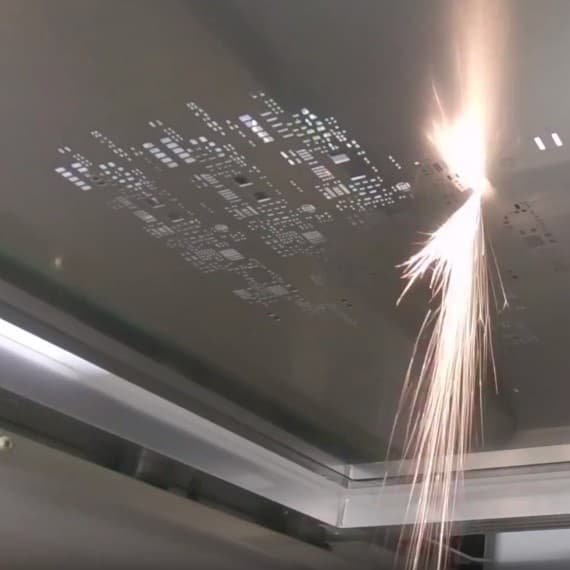 As electronic devices become smaller and smaller, the performance of the solder paste stencil becomes key to maintaining consistent high quality and reducing rework on surface-mount electronics assembly lines.
Mastercut has 25 years experience in stencil manufacture and supply, and now offers fine grain shims made from Datum Tension alloy. This revolutionary fine-grain material enables the production of stencils with greatly improved paste release compared with conventional 304 stainless-steel shims.
The shims are processed using German LPKF laser cutting technology for a consistently high quality cut, producing a stencil of unsurpassed quality and accuracy.
Customers can choose between framed, quick-plate or shim-only options, compatible with reusable framing systems including DEK and Zelflex.
Australian made Mastercut laser-cut stencils maximise return by reducing printing errors, rework and rejects. And data modifications are allowed as required.
Mastercut Technologies
07 5576 1900
www.mastercut.com.au