SOLAR POWERS AHEAD IN NORTHERN VICTORIA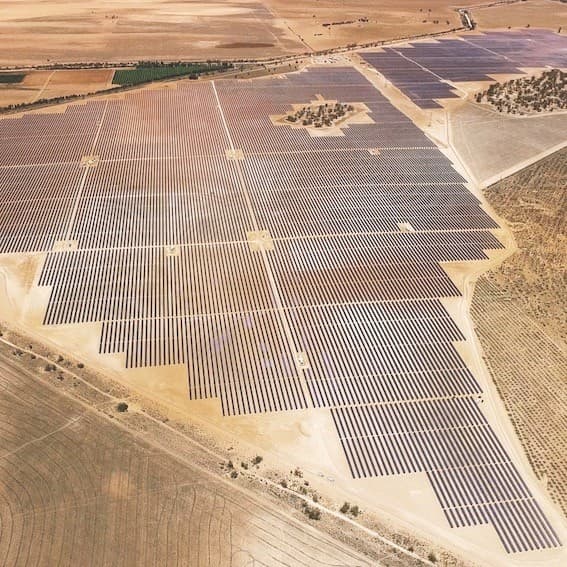 Business energy retailer Flow Power has entered into a ten-year offtake agreement with BayWa r.e., a global renewable energy developer, service provider and wholesaler, to purchase 48MW from two of northern Victoria's largest solar farms, bringing its total announced offtake close to 300MW.
The 112MW Karadoc solar farm and 106MW Yatpool solar farm, owned and developed by BayWa r.e, will provide 20MW and 28MW respectively to power Flow's corporate renewable power purchase agreements (PPAs).
Flow first introduced corporate renewable PPAs in 2017. This latest agreement will provide low-cost wholesale renewable generation to a greater number of local businesses over a long-term period.
"The demand for corporate renewable PPAs is only growing," Flow Managing Director Matthew van der Linden said. "We're excited to welcome Karadoc and Yatpool Solar Farm to our portfolio and are committed to this ever-growing sector of the energy market.
"This agreement with BayWa r.e. brings us one step closer to locking in more low-cost power for businesses across Australia and is a critical step forward for Australia's energy market. We believe that supporting the integration of Australia's renewable projects is key to shaping the power market for a better future."
As well as its agreement with Flow, BayWa r.e. has also signed an engineering, procurement and construction (EPC) contract for the Yatpool site with Melbourne-based renewable energy contractor Beon Energy Solutions, which will start construction in early 2019.
"PPAs are fundamental to the success of solar energy projects of this scale," BayWa r.e. Solar Projects Pty Ltd Director Daniel Parsons comments. We're very pleased to find a partner in Flow Power, who, in a restricted PPA market, will help us to bring renewable energy to businesses of all sizes across Australia."
"Signing the EPC contract marks the start of construction of our third major solar farm in Australia," BayWa r.e. Solar Pte Ltd Managing Director Daniel Gäfke added. "With the support of our construction partner Beon Energy Solutions we hope to build on the great success achieved at Karadoc. This major solar farm was delivered on time in only 10 months and brought significant employment benefits and training to the local community."
At over 240 hectares, the Yatpool site will be BayWa r.e.'s second largest in Australia. Scheduled for completion in late 2019, it will take BayWa r.e.'s projected renewable energy development close to 240 MW within just two years of entering the Australian renewable energy market.
Beon General Manager Glen Thomson said the construction of the solar farm would deliver significant local and state-wide benefits: "Victoria is on the way to becoming a renewable energy powerhouse, and we are pleased to be part of this transition.
"The Yatpool solar farm project will create jobs, boost the local economy and support cleaner energy for homes and businesses. We will continue providing job and skill development opportunities in the region during the construction of this solar farm, as we did at Karadoc."
Flow Power
1300 08 06 08
flowpower.com.au