SOFTWARE STORES PRODUCT INSPECTION DATA FOR COMPLIANCE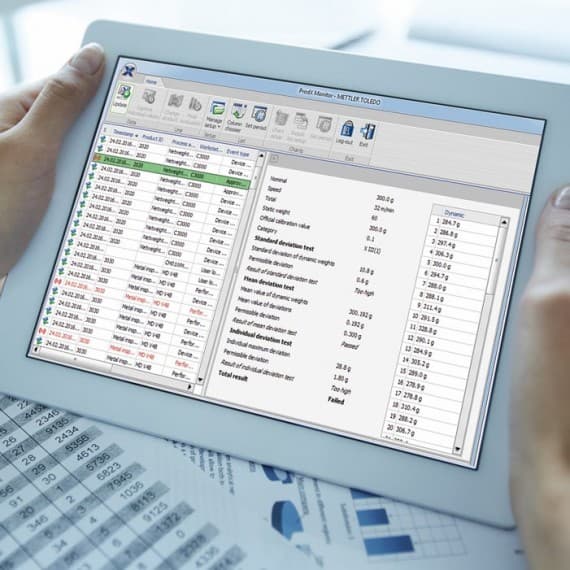 The latest data management software system from Mettler-Toledo Product Inspection can be used to connect all the product inspection equipment from a complete production line into a single network. The enhanced ProdX 2.0 software is designed for use in pharmaceutical and chemical processing as well as food processing, and includes compliance tools for the latest US and global regulations.
The software collects in-depth data about productivity and product quality, including aspects such as foreign body contamination, and allows production personnel to access it in real time from a centralised location. As well as recording the date, time, location, and the reason for rejection, it enables manufacturers to store verifying documentation about measures taken to prevent incidents re-occurring in the future.
This ensures compliance with the latest HARPC (hazard analysis and risk-based preventive control) requirements of the US Food Safety Modernisation Act. It also covers the requirements of a wide range of international food standards approved under the Global Food Safety Initiative, as well as other global pharmaceutical and product quality guidelines.
ProdX 2.0 can use data from a wide range of inspection machines, including X-ray systems, metal detectors, check weighers and vision inspection equipment. It will also store X-ray and vision inspection images of rejected packs to allow further analysis.
ProdX 2.0 is supplied as a turnkey starter pack that can be installed on standard-sized production lines and using existing network equipment. There is also an expandable base pack that can be scaled to specific size and connectivity needs.
Mettler-Toledo
1300 659 761
www.mt.com/au