SOFTWARE SIMPLIFIES SUBCONTRACTOR SAFETY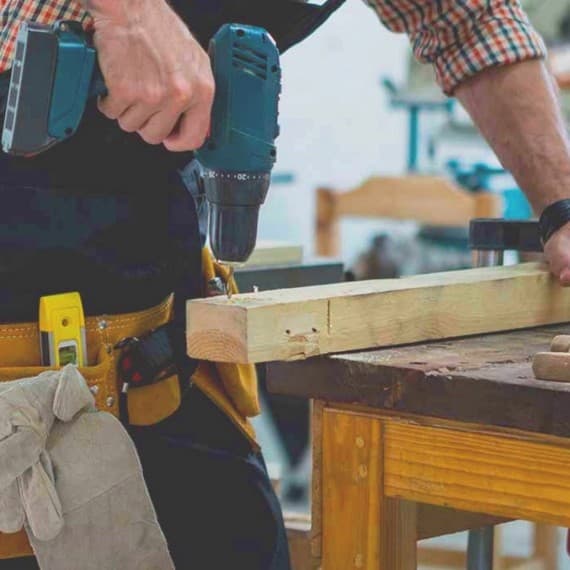 By implementing WHS Monitor, a modular, cloud-based WH&S compliance management software system, a Sydney construction company has been able to simplify the task of ensuring its subcontractors comply with safety regulations.
Quality Projects Australia, located in the south-eastern suburb of Maroubra, specialises in basic building work, renovations and extensions. Covering the whole Sydney region as well as the Illawarra, the company has a special focus on creating outdoor entertainment areas as well as outdoor water-resistant kitchens. Its current workforce of eight includes two builders, a landscaper, two apprentice carpenters and administrative staff.
According to Safe Work Australia, construction remains one of the most dangerous industries in Australia. In 2016-2017, the industry recorded 13,280 serious injury claims, and in 2017 there were 30 workplace fatalities.
As such, it is crucial that construction companies recognise WH&S as a top priority and work to meet all their legal obligations in this area. QPA does: its dedication to WH&S compliance has proven its worth, and it has had no major safety incident in its six years of operation.
"We've been lucky in that sense," Jeremy Ebers, builder and one of the company's directors, says. "For us, up until now, WH&S has mainly involved keeping on top of compliance, and ensuring that our subcontractors are licensed and insured.
"Keeping track of all that information can be really difficult for a small business, particularly when you consider that at any one time we can be dealing with 30 or 40 subcontractors from all trades."
To simplify this task, in the middle of 2018, QPA turned to WHS Monitor. Incorporating eight core units with a total of 120 unique, integrated modules, as well as an extensive proprietary database, WHS Monitor enables companies to simply and effectively comply with their WH&S obligations.
It is suitable for all businesses, regardless of size or industry, and can be customised according to the requirements of each individual business. Users can add or remove modules as they grow or their needs change.
With its frequent use of subcontractors, QPA chose the Contractor Management module, as well as Safe Work Method Statements, Material Safety Data Sheets and Job Safety Analysis.
Talking about the Contractor Management module, Ebers explains that, before purchasing WHS Monitor, he handled the entire compliance process himself.
"I did it all manually," he says. "We did have a template for a WH&S management but in every instance, I had to fill it out as a hard copy on site, then get all our trades to sign it.
"It was mayhem. Subcontractors emailed me their certificates; I tried to set up my own reminder system through Office, which meant I'd get unexpected pop-ups letting me know I had to chase somebody up for renewals and things like that. It was a very painstaking process."
So, have things changed since the switch?
"Completely. Using WHS Monitor, we can get all trades to complete online inductions and, if any of their details are approaching their expiry dates, we receive an email alerting us of the fact. It's actually transferred a lot of the burden from us to the trades themselves. They update their own details, which means I don't have to chase them up."
He explains that, while he does most of this compliance work from a desktop computer in his office, on-site he and his employees tend to access WHS Monitor through tablets and smartphones.
"The subcontractors all have their own log-ins, which means they can digitally sign safety management plans for each job. Everything's secure, saved to the cloud," he says.
"Initially some of the subcontractors didn't like the extra responsibility of using WHS Monitoring, but they all soon came to realise that it works well for them too. They need to upload all their details when they first use it, but after that first use, it doesn't take much effort at all.
"I think they've started to realise that this is the way of the future and they've become comfortable with it. It doesn't just benefit us. It delivers them certainty too."
According to Ebers, the implementation process went more smoothly than he had expected. Praising the whole team, he said the information he had received from WHS Monitor had been clear and thorough.
"Whenever I call with a question, there's never any confusion or delay. I receive immediate assistance and, to date, every issue has been resolved," he says, adding that he has also been impressed by the number of unprompted follow-up calls he has received.
Concluding, Ebers says WHS Monitor has made a significant impact on QPA's WH&S compliance procedures. It has not only delivered him the peace of mind that comes with knowing that the business is meeting all its obligations, but also freed up his time and allowed him to concentrate on core concerns.
WHS Monitor
1300 082 021
www.whsmonitor.com.au