SOFTWARE PROVIDER EXPANDS WITH WA APPOINTMENT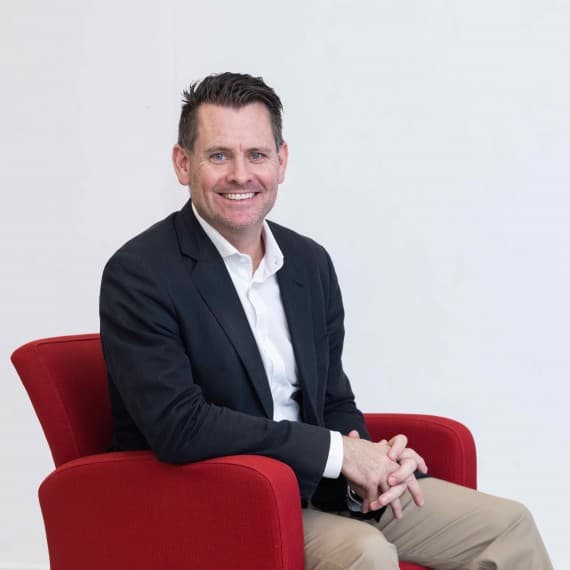 Greg Robinson: "a great opportunity for WA manufacturers"
Manufacturing ERP specialist Syspro Australasia has appointed Greg Robinson as its business development executive for Western Australia. The appointment is Syspro's first business development role on the west coast and is an integral part of the company's regional growth strategy.
"Syspro's business in Australia and New Zealand has focused on delivering solutions that harness the power of business-critical information to simplify the success of our Australasian customers," Syspro Australasia CEO Rob Stummer says. "Greg's appointment is another milestone in meeting this demand, as the business continues with our exciting market expansion plans.
"Greg understands what's involved in managing a business and the support required to deliver an exceptional experience and service for our customers. While we already have several customers in Perth, by further expanding into Western Australia is another step forward for SYSPRO to continue to deliver great manufacturing and distribution solutions."
Robinson, formerly Chief Operating Officer of Precise Business Solutions, is an experienced IT professional who has led the delivery of enterprise software solutions across the globe for over 25 years, working for large and SME organisations including Infor, Sage, Technology One and NetSuite.
"This is a great opportunity for WA manufacturers to improve their business by leveraging Syspro's 40 years of specific manufacturing and distribution expertise," he says. "WA has many organisations that manufacture products for the mining, agricultural and oil and gas sectors, where each of these sectors are currently expanding at a rapid pace again, so the opportunity for Syspro is significant.
"WA also has a number of food manufacturers that would see immediate value in adding Syspro into their business operations."
The appointment coincides with the Western Australian government recently announcing technology and advanced manufacturing as key economic sectors that will build a more resilient, sustainable and growing economy for the state.
Syspro Australasia
02 9870 5555
au.syspro.com