SOFT STARTER ADDS BYPASS OPTION TO REDUCE ENERGY WASTE
09-03-2018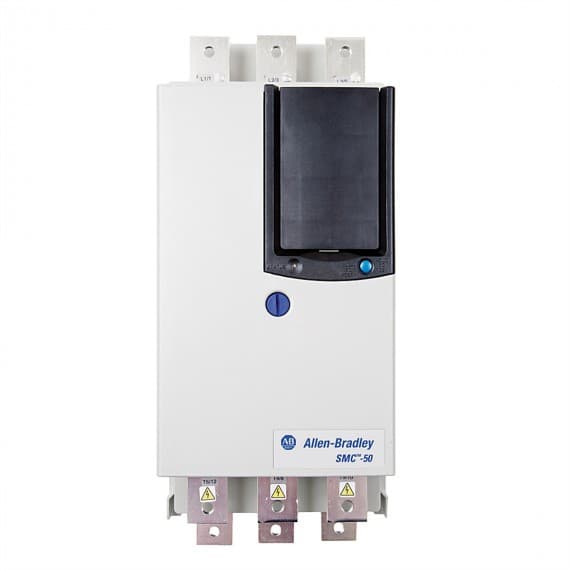 The Allen-Bradley SMC-50 smart motor controller is now available from Rockwell Automation with an internal bypass, providing greater operational control over motor starts and stops.
Soft starters traditionally use solid-state, silicon-controlled rectifiers (SCRs) to control voltage to the motor during startup, runtime and shutdowns. The reduced torque and current slowly introduces energy to the motor, mitigating electrical and mechanical stress to the application.
However, if the SCRs remain in the circuit once the motor is up to speed, they continue to consume power, generating waste heat and leading to energy inefficiency.
The new version of the SMC-50 with its internal bypass will allow the SCRs to be powered down in applications that run over an extended time period, reducing operational costs by minimising excess heat buildup.
The SMC-50 smart motor controller with internal bypass offers a choice of communication modules, including EtherNet/IP and DeviceNet networks. Combined with the onboard microprocessor platform, this enables energy-monitoring capabilities and protection features that make applications easier to troubleshoot and fix.
Rockwell Automation
1800 762 593
www.rockwellautomation.com