SO BIG YOU COULD 3D PRINT A HOUSE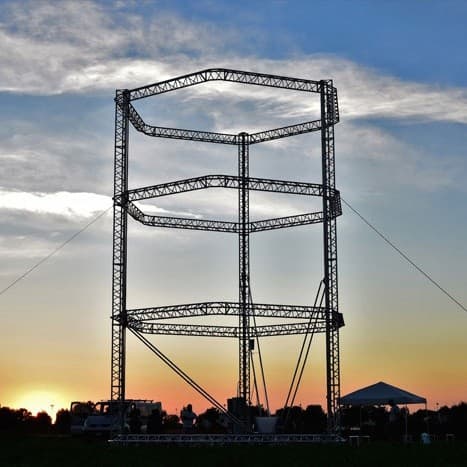 And just when you thought that 3D printing couldn't get bigger and better, it does.
The World's Advanced Saving Project or (WASP) is an Italian organisation that has unveiled its newest project: BigDelta, which they say can print budget friendly mud huts in one printing session.
Based off traditional clay architecture methods, the 12 metre high machine acts as a solution to housing shortages of the poor. BigDelta can make these huts out of clay, mud, water, and other natural fibres which reduces cost and environmental impacts, all the while requiring little maintenance, with the huts lasting up to 5 years before needing a new layer.
BigDelta works like a normal 3D printer, just much, much bigger. With the massive frame, supporting the nozzle, WASP says that it is lightweight and easy to transport.
And while 3D printing houses has been done before with a Chinese company printing separate parts and combining them together, this method is quicker, cheaper and more affordable.