Smooth operator: Sippel moves 7 tonne vessel without a hitch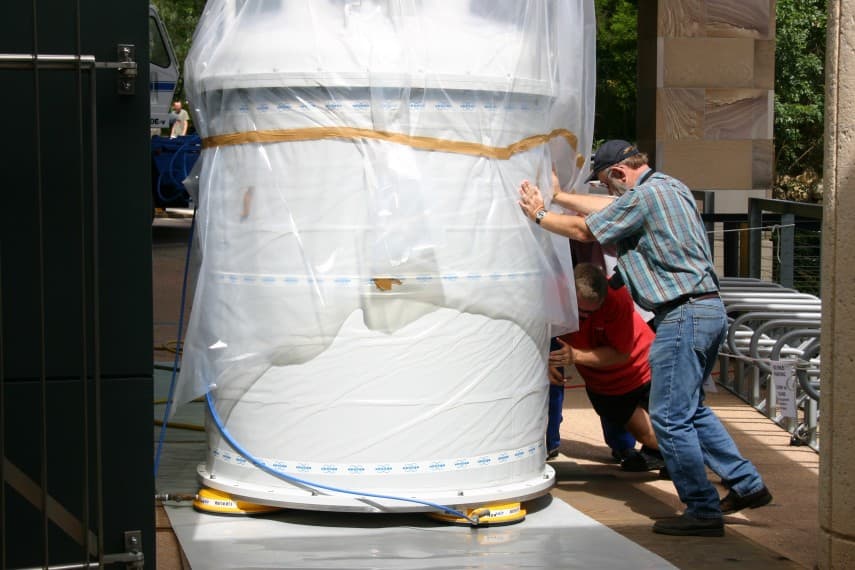 When the University of Queensland faced the major challenge of moving a 7-tonne molecular biology research vessel, it contacted specialists the Sippel Group.
The job involved shifting the massive the double insulated thermos vessel a distance of 35m within the university.
To complete the task the Sippel Group used a set of four 18-hp Airskates with a total lifting of capacity 10 tonnes. 
A crane was used to lift it from a truck over a wall. It was then floated on the Airskate set down a plastic sheeted pathway into a specialised clean room for installation. 
Though some sections of the pathway were sloped, the Sippel teamed managed to guide the 7 tonne easily and safely in almost frictionless conditions, with just a few workers guiding its progress. 
The Sippel Group has been safely moving machines and heavy objects with 100 per cent success for more than 36 years, with no personal injury or damage to equipment, floors or buildings.
The Airskate has been used successfully in nearly all industry sectors including manufacturing, commercial, entertainment, banking, oil platforms, confectionary, food and beverage.
Sippel & Co Pty Ltd
Ph: 0411 136 484