Published 28-07-2020
| Article appears in August 2020 Issue
SMITHFIELD FACTORY FATALITY UNDER INVESTIGATION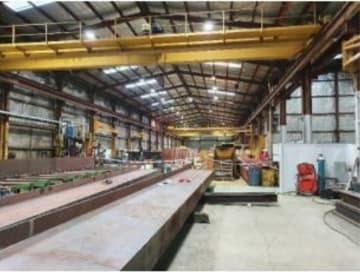 SafeWork NSW are investigating the death of a 34-year-old man at a factory in Smithfield, NSW in early July.
The MHE-Demag employee died after being crushed by two steel girders.
In a statement, MHE-Demag said the company was devastated by the death.
"Our thoughts are with the families and work colleagues affected by this incident."
The company also confirmed that it is cooperating with investigations by police and regulatory bodies.
"We are also undertaking our own investigations to understand what occurred," the statement said.
SafeWork NSW has confirmed it is also investigating, and is currently preparing a report for the coroner.
The regulator's Incident Information Release regarding the death also pointed out 'reasonably practicable' control measures to manage risks associated with lifting large or heavy loads.
Any report into similar incidents will have to take into consideration if any such safety measures were considered prior to a workplace accident.
There is no suggestion by Industry Update or incident investigators that MHE-Demag had not prioritised safety measures in its Smithfield factory prior to the man's death.
Australian Business Lawyers and Advisers (ABLA) director Alan Girle says that risk profiles can vary enormously among businesses in the industry.
"In the manufacturing sector for example, there's potential for more serious injuries than in an accountant's office," he says.
"So for the manufacturing sector, it's important that the industry is always self-reflecting and considering whether or not they've done everything that they could possibly do to ensure that workers are safe."
Any business that endures a workplace death must investigate the incident thoroughly, says Girle, and critically, that business must engage lawyers and establish legal professional privilege because an investigation may reveal that the business has somehow made a mistake.
"At an early stage, and frequently for the first few weeks after an incident, it's difficult to know how the accident occurred," Girle says.
"The difficulty is where you have a tragic incident like this it appears as if whatever measures were put in place were then insufficient to prevent the accident from happening," he says.
While Australia is comparatively doing better than many other countries, there's still room for improvement; in 2020 alone, 92 workers have died in Australian workplaces.
Girle says the industry needs to get to a level of safety where no more deaths will ever take place in workplaces or businesses around the country.
"The construction and manufacturing industries generally are pretty good and have been much better than in the past, but we can never go far enough to prevent fatalities," he says.
"So there will always be a need to do better until we have no more fatalities."