SMEs MAY BE RORTED BY ENERGY PRICES
27-07-2017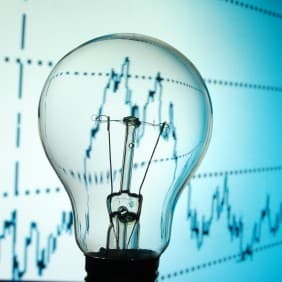 While it's far from an official ruling, Australian Small Business and Family Enterprise (ASBFE) Ombudsman Kate Carnell has said that submissions to the Australian Competition and Consumer Commission (ACCC) "confirm anecdotal accounts that small businesses are being gouged."
Many businesses have reported large and dramatic price hikes in their energy bill, with there being no clear evidence that the prices they are being hit with reflect the rest of the energy market. 
The most dramatic filings to the ACCC came from Printing Industries Association members, many of whom have reported widespread price hikes. One member is close to its energy costs tripling from $120,000 to $360,000 p.a. after its current contract expires on 31st December 2017.
"The energy system is broken and needs to be fixed, but we can't afford to see businesses close and jobs lost while governments and energy companies get their act together," said Carnell.
"It's totally unacceptable that energy-dependent small businesses like manufacturers and rural industries are being slugged more."
Energy retailers are unable to provide consistent or reasonable explanations of price increases, and often have pricing plans that obfuscate true costs and make comparisons between plans or companies harder. 
"They gloss over their own charges and dismiss them as being 'beyond their control'," said Melbourne-based Alba Cheese Manufacturing.
"They focus on the energy rate and blame energy suppliers for the cost increases... [but] analysis of electricity charges over the last five years shows that network charges rose by an annual rate of 25.9% over the period whilst energy charges rose 21.3% p.a.."
Some SMEs have also anecdotally reported that their charges have increased after the installation of solar panels at their business, speculating that their provider is responding to a drop in grid energy consumption (and thus lost profits) by shifting their bills upwards. 
One such supplier is from the South Australian Wine Industry Association. A larger winery had reduced its energy bill by $120,000 a year by investing in solar panels and other efficiency measures, only to turn around and get slugged by a 160% price spike in its energy bill.
South Australian feed mill JT Johnson & Sons experienced a similar issue. After conducting major energy-efficiency upgrades with a $500,000 grant its energy costs skyrocketed anyway. Peak prices trebled from 6.4c to 19.3c.
Carnell has called for an industry code to provide minimum standards for energy retailers to meet, designed to provide a common basis for comparisons between offers, a minimum length of time to consider retail offers and requirements for greater transparency with billing.