SMARTPHONE THERMAL IMAGER IMPROVES TROUBLESHOOTING
30-01-2018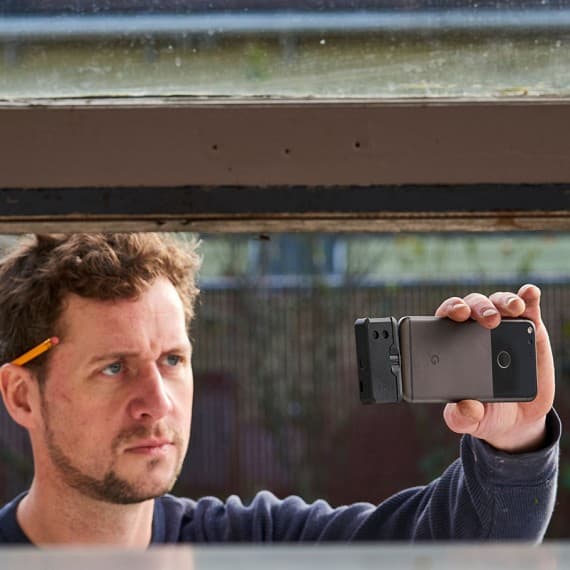 The latest Flir One Pro thermal-imaging system for mobile devices is now in stock at RS Components. The new third-generation device has a higher sensor resolution of 160x120, together with new image processing algorithms that provide greater sharpness, and an improved user-interface app that can load captured thermal images directly to the smartphone's camera roll.
Like its predecessors, the latest imaging system incorporates Flir's MSX technology that combines the thermal images with edge details from the smartphone's colour camera for easy location of faults and hotspots.
Typical applications involve pinpointing problems that are difficult to see, such as energy loss, sources of water damage, or hidden electrical faults. It is also great for troubleshooting automotive issues, analysing electronic circuits like power supplies or inverters, and examining industrial machinery. The module is robustly constructed, and comes with a 1.8m drop rating.
According to Fabien Fournier, Senior Global Category Manager for Test & Measurement at RS: "RS is ready to fulfil orders for Flir One Pro immediately, and we expect it to be an even bigger hit than the previous version among our customers including industrial, trade, and enthusiast users."
Two versions of the Flir One Pro are available in Australia: one with a micro-USB connector for Android devices, and one with a Lighting connector for iOS devices.
RS Components
1300 656636
au.rs-online.com