SMARTPHONE APP MAKES THE CUT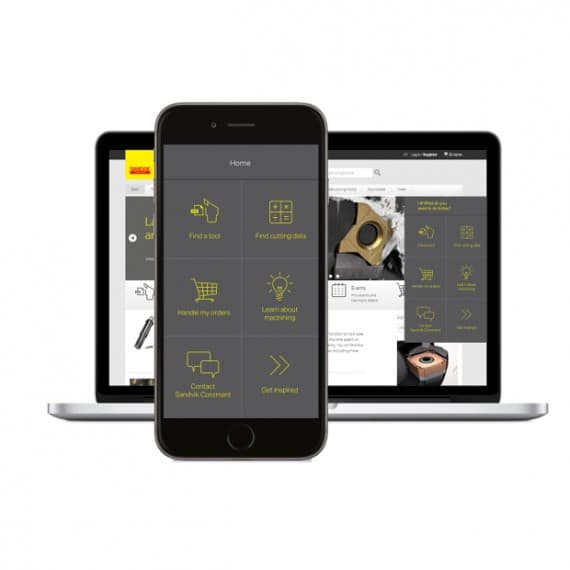 Sandvik Coromant is simplifying access to its full catalogue of cutting tools and tooling solutions with its new smartphone app. The new Ifind app has been designed to give purchasers, engineers and machine operators an easy option to support their manufacturing processes.
"The free Ifind app provides access to all the content of the Sandvik Coromant website, the tool recommendation application, over 30 publications and catalogues, and 10 apps," says Shabir Chagan, Digital Program Manager at Sandvik Coromant. "Thanks to the mobile shop function and options for instant contact with Sandvik Coromant, users can cover the entire tooling process, from selection to sourcing, with just one app."
The Ifind app provides tool information, recommendations, availability and pricing. Users can also access additional purchasing information, such as order tracking and changes.
CAD data and 3D models will be available for engineers along with cutting data, applications knowledge, seminars and information about replacement tools and parts.
The Sandvik Coromant Ifind app is available for free download from the iTunes App Store or the Google Play Store.
Sandvik Coromant
1300 360 938
www.sandvik.coromant.com