SMARTPHONE ACCESSORY TAKES CONTROL OF APPLIANCES
06-07-2017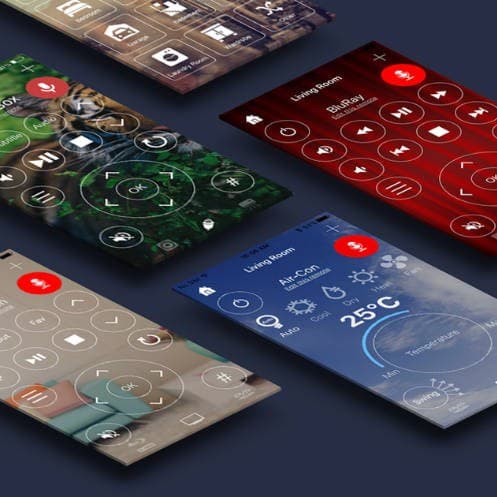 The world is quickly moving towards having everything in the palm of your phone or tablet, even including replacements for lost remote controls. KlikR is one such product.
KlikR is a revolutionary, yet simple and small Bluetooth tile that turns any iOS or Android smartphone or tablet into a remote control for nearly all home infra-red controlled devices such as a TV, DVD, cable box and even air conditioner.
You simply stick the tile onto or right next to the IR controlled device, download the Klikrnext app, which using its own database learns the remote control codes of the devices in your home, room by room.
There are universal remote controls that do this too, but KlikR is much more than this. It comes equipped with voice control so you can give commands directly to your smartphone. For example, you can instruct the app to "turn on the TV" or "change the channel", and if you get a phone call while you are watching a movie KlikR has optional smart pausing and muting.
If you have multiple users such as family, friends or are listing your home on Airbnb, you can simply share your setup with a QR code from the application's home screen.
Furthermore, all your setup and devices are backed up on the cloud in case you lose or change your phone and best of all with KlikR you don't need another device to clutter your space.
For those looking for a simple, inexpensive and comprehensive solution to universal remote controls without having another device, KlikR may be the perfect product.
TechBrands Australia
1300 738 555
www.techbrands.com