SMARTER SMALLER SATELLITES IN FOCUS IN ADELAIDE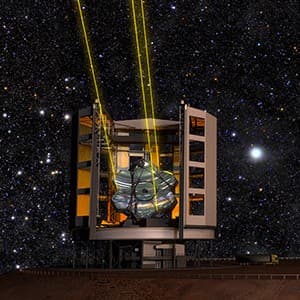 It's Space Week in Adelaide, and the Government-backed SmartSat Cooperative Research Centre (SmatSat CRC) is playing a leading role. The week started last Thursday (26th September), and continues with the 8th Space Forum at the Adelaide Convention Centre on Monday 30th September including a panel session hosted by SmartSat CRC Industry Director Peter Nikoloff about the opportunities and challenges facing Australia's newest major space organisation.
The 19th Australian Space Research Conference will be held on Tuesday and Wednesday (1st and 2nd October).
The Au $245 million SmartSat CRC was awarded in April and has established a headquarters in Adelaide to co-ordinate its 99 industry and research partners.
Nikoloff, who is also a cofounder of Adelaide-based defence and space company Nova Systems, says the panel discussion will focus on highlighting the research and application of intelligent technologies to space systems and opportunity for Australia's growing space industry.
"The intelligent systems from our perspective aren't just what's on a spacecraft, we're looking at the whole chain that goes from the spacecraft down to the ground stations and the applications of how that information is being presented," says Nikoloff.
"We need to look at processing data on board the satellite through the integration of big data and AI systems rather than sending all of the data down and then deciding what's useful," he says. This is important as the radio frequency spectrum can form a bottleneck as the majority is licenced to big business and governments.
"The smaller spacecraft are very constrained on power availability and have numerous technical challenges such as heat dissipation, limited space availability and suitable space qualified processors. These are the areas we need to consider in developing advanced intelligent processing in orbit for smaller class spacecraft and a number of our partners are already starting to look at those areas of applications."
"With the announcement of the programme with NASA going to the moon, one of the areas of strong interest from the (Australian) space agency is around autonomous/intelligent and off-planet mining and the benefits that technology improvements would have for the Australian mining sector, which is already a world leader in autonomous mining.
"The SmartSat CRC will be working with the space agency to ensure we maximise Australia's space research activities across the Australian space sector," Nikoloff concludes.