Smart way to reduce energy costs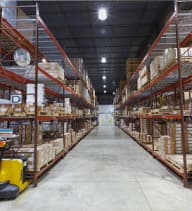 Seesmart Inc. is an American manufacturer of high-performance interior and exterior LED lamps and fixtures.
Seesmart products are value engineered to be long lasting, low maintenance and of superior quality. They can be installed in both new constructions and retrofit applications and they generate a rapid return of investment.
The performance, safety, reliability and efficiency of Seesmart products make them ideal for industrial facilities.
They produce bright, clear light and, as solid-state lighting products, they contain no fragile filaments or mercury. Many Seesmart products, such as linear tube lights, are also shatter resistant. Seesmart lamps typically consume just half the energy of traditional products and last for years longer.
Their simple, retrofit-friendly installation simplifies the transition to LEDs and helps facilities meet energy reduction targets.
Seesmart maintains an international network of dealers and distributors who are well equipped to help customers develop efficient and affordable lighting packages.
Seesmart's Australian distributor, Novus Lighting Group, can conduct facility audits and design custom lighting packages to improve your triple bottom line.
A Seesmart installation provided by Novus Lighting Group will pay for itself in energy and maintenance savings long before the lamps need to be replaced.
NOVUS LIGHTING GROUP
Ph: 1800-NOVUSLED