SMART THREAD TO BRIDGE THE INFO GAP
21-07-2016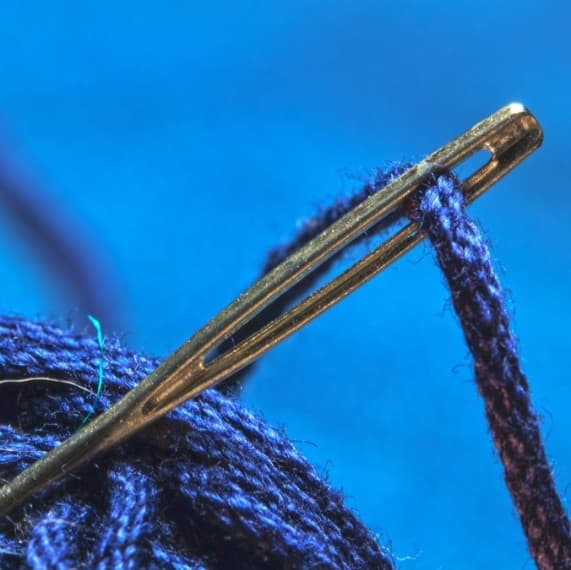 "Smart" thread could lead the way for a new style of medical analysis, according to a study study that was published in the journal Microsystems & Nanoengineering.
Engineers led by Tufts University combined microfluidics, electronics, and nano-sensors into different conductive threads that can be sutured into many layers of human tissue where it can collect diagnostic data, according to the Tufts announcement.
The researchers conducted an early study on this system using rats. It offered a flexible platform for obtaining information on factors regarding tissue health-like stress, strain and temperature where the findings were transmitted wirelessly into a cell phone and computer.
Plus, the thread proved to be durable by simultaneously sending this information to outside equipment and keeping the wound closed, noted Fortune.
The thread has the ability to adapt to complex structures like organs and orthopedic implants indicating that this feature could counter issues associated with wearable and diagnostic devices—flexibility.
"We think thread-based devices could potentially be used as smart sutures for surgical implants, smart bandages to monitor wound healing, or integrated with textile or fabric as personalized health monitors and point-of-care diagnostics,"
Sameer Sonkusale, Ph.D., the corresponding author of this research and director of the interdisciplinary Nano Lab in the Department of Electrical and Computer Engineering at Tufts University's School of Engineering said in a statement.
Current substrates or layers used to build these devices tends to be two-dimensional, hampering the technology's ability to adapt to flat tissue like skin, per Tuft's release.
"By contrast, thread is abundant, inexpensive, thin and flexible, and can be easily manipulated into complex shapes," said Pooria Mostafalu, Ph.D., a doctoral student at Tufts and first author on this paper, in a statement.
While a great deal of work will need to be done to bring this product to a viable commercial state, the future looks promising.