SMART TECH IN FOCUS AT ARBS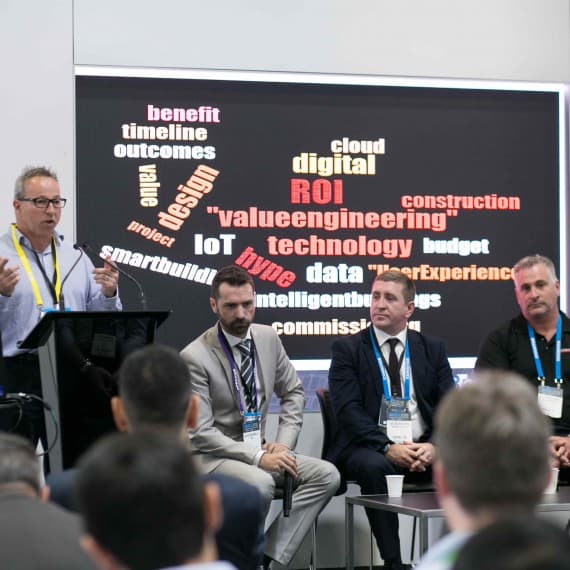 Along with more than 250 different exhibitors showing off the latest in HVAC&R, ARBS 2020 in Melbourne will feature a dedicated precinct within the exhibition for the very latest intelligent building technologies.
IBTech@ARBS will be a showcase for the latest innovations in digitised buildings, featuring new levels of integration and connectivity. According to Jon Clarke, Head of Smart Building Technology Delivery at Dexus, "This technology will have a major impact in the coming years and is changing how buildings are constructed and managed."
Clarke cites collaboration as being critical to the success and progress within the sector, which is why you'll see him and many other key figures at IBTech@ARBS. He says, "There is no other exhibition in Australia like this, it really is the perfect springboard for anyone in the industry who is embracing the digitisation of buildings."
Exhibition Manager, Sue Falcke, describes ARBS as a product of its participants. "Most of our exhibitors have been supporting ARBS since its inception in 1998, largely because they know ARBS presents a fantastic opportunity to communicate to the industry and their customers. Exhibitors within IBTech@ARBS embrace this mindset and as a result we are expecting to see some fantastic cutting-edge displays and presentations."
ARBS 2020 will be held at the Melbourne Convention and Exhibition Centre from Tuesday 19th May to Thursday 21st May 2020.