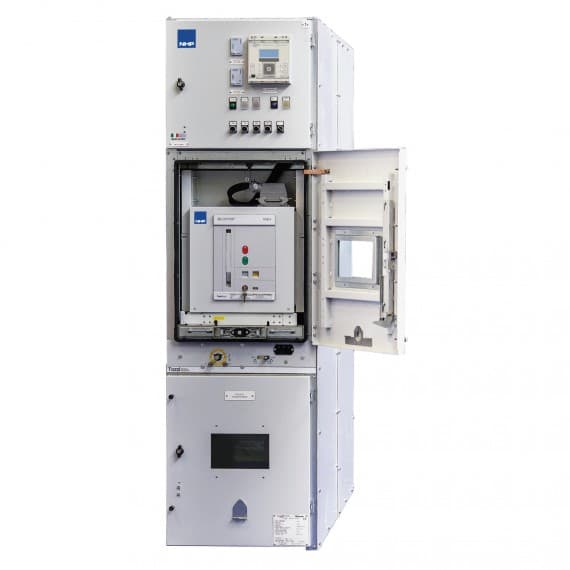 NHP has signed an exclusive partnership deal with global switchgear manufacturer Tozzi Electrical Equipment that brings a range of primary medium-voltage switchgear, including the QMTC primary switchgear, to Australian and New Zealand markets.
The QMTC is a metal-clad air-insulated withdrawable switchgear unit for primary distribution applications rated 12-24kV up to 3150A with short-circuit ratings up to 40kA for 3s. It features a true visual earth to ensure peace of mind, and uses Tozzi's proprietary Ecosmart vacuum circuit breaker.
This European built switchgear is fully type tested to IEC/AS62271-200 and Annex A, and is highly customisable to suit specific requirements for a project application.
As a smart switchgear solution, the QMTC can incorporate protection, control and IEC61850 communication using a single point of connection through a multifunction protection relay. This simplifies installation wiring complexity and cost, while improving reliability through enhanced monitoring.
NHP Electrical Engineering
1300 NHP NHP
www.nhp.com.au