SMART, STRATEGIC OPERATIONS WITH POWERFUL ERP SOLUTIONS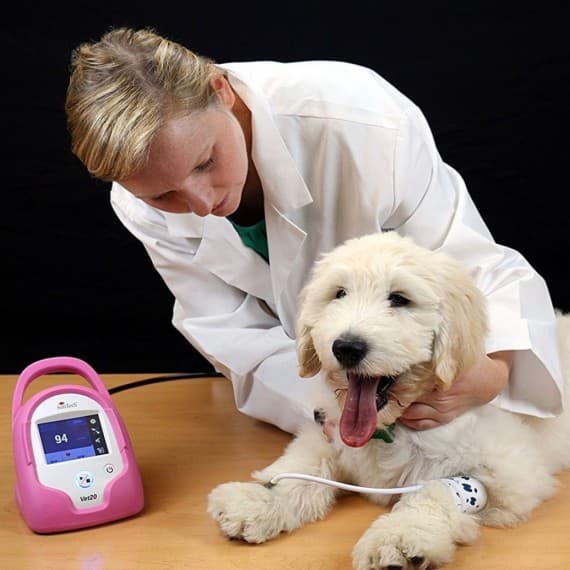 Mediquip imports products from all over the world
Manufacturers in Australia and around the world are deploying tools that enable them to operate smarter, fuel productivity, deliver valuable insights and reduce costs. Powerful enterprise resource planning (ERP) solutions infused with business intelligence are giving manufacturers full insight into their operations and acting as the ultimate sidekick for strategic decision making.
Mediquip – keeping a pulse on the business
One Australian business that has leveraged a robust end-to-end ERP solution is Mediquip, a provider of healthcare products and solutions to hospitals, dental practices, veterinary clinics and other medical facilities. Mediquip partnered with Pronto Software to develop a scalable ERP system that would support its growing and complex business.
With operations spanning the east coast of Australia, Mediquip is dedicated to providing its more than 3000 customers with superior products, customer service and aftersales support. To help maintain its high standard as it expanded, the company needed an ERP solution that would support various business functions, including CRM, sales lead management and purchase ordering. Efficiencies were also required for inventory control and delivery, budgeting and reporting, as well as fixed asset management. Following in-depth consultation a tailored solution using Pronto's flagship ERP software Pronto Xi was delivered.
"With Pronto we were getting an end-to-end business management solution – all in one," Mediquip Financial Controller Sayeed Seedat says. "It also has the scalability to grow with our business, which is very important to us.
"Mediquip imports products from all over the world. Managing supplier lead times to ensure we fulfil customer delivery schedules and do not have stock-outs was a challenge. With Pronto Xi, this is now easily managed by setting min/max quantities on our inventory items. This has led to performance improvements and savings."
As well as gaining from greater insight into stock management and logistics, Mediquip's sales and management teams benefit from Pronto Xi's business intelligence functionality. The ability to have desktop widgets that report up-to-date information, such as how sales are tracking to budget, as well as inventory and equipment control, help the team better manage operations and cash flow.
The platform also manages Mediquip's recurring sales, which includes hiring out equipment to customers while their units are being repaired to prevent downtime in their business. The automation of this recurring feature ensures timely and accurate invoicing.
Further, the company's technicians servicing medical gas and biomedical equipment are also mobilised through access to Pronto Xi via the web user interface on their smartphone or tablet.
Seedat explains, "By interfacing Pronto Xi to interact with our custom Medical Asset Administration System (MAAS), we have been able to increase revenue as our efficiency has improved tremendously. On completing a service job, the technician updates details about the work carried out in MAAS. This information then feeds directly into Pronto Xi and creates a sales order for the service job. The sales order is then finalised by our admin team and an invoice is sent to the customer all within a matter of minutes. It's seamless, easy and has transformed the way we do business."
Rondo North America – baking a smoother operation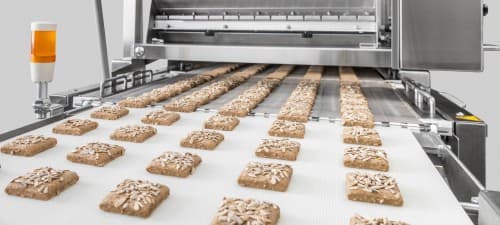 Another organisation benefiting from a robust ERP system is Rondo North America, a developer and manufacturer of high-quality machines and systems for the production of baked goods. Due to sustained growth and expansion through the US and Canada, the business found that its existing IT infrastructure was struggling to cope with its evolving needs.
"We had significant problems reconciling sales, managing inventory and creating accurate reports," Rondo North America President Jerry Murphy says. "The user experience was very poor, and employees were frustrated by the limitations of the systems. In many instances, hours of additional work had to be done to get the information we needed, so it began impacting productivity."
After a competitive bid process, the organisation selected Pronto Xi. Murphy continues, "One of the key features of Pronto Xi for us, was the ability to organise and track every sale and each transaction using Pronto's Project module. This enables optimal business planning."
Rondo uses Pronto Xi's Sales Order functionality to order and track parts and to manage complex progress payments spanning a long period of time. It also makes use of the CRM functionality to track customer interactions across their whole life cycle, from prospect to customer or accounts receivable stage.
"We typically have more than 100 different types of projects – or sales processes – on the go in any month," Murphy says. "Pronto Xi's Project module enables us to track each individual project, right from if we've ordered the equipment to receipt of payment and when we expect the shipments to arrive. This real-time information that Pronto Xi provides about the status of each individual sale or project enables us to confidently make better business decisions. It ensures Rondo North America maintains the outstanding service standards we are recognised for in this industry."
According to Rondo North America Financial Controller Zeffriena Milton, the greatest transformation for the business has been the efficiencies introduced in reporting and financial analysis: "We gained a time saving of up to 50 per cent in inventory management through correct inventory reconciliation and in the year-end stocktaking processes with Pronto Xi. We've completely eliminated a lot of time-consuming manual tasks, such as foreign exchange revaluation, which was especially tedious. This has enabled a 10 per cent increase in the time I can invest in business analysis that provides incredibly valuable insight into how we can improve the profitability of our business."
Rondo chose to deploy Pronto Xi via the cloud. Murphy says that the motivation for partnering with Pronto Cloud Managed Services was the need for comprehensive disaster recovery, as well as unparalleled uptime. He explains: "Given our geographic dispersed operations, having 'anywhere, anytime' access was critical. Now with Pronto Cloud even if we have a power outage onsite, our other office still has access."
Pronto Software
03 9887 7770
www.pronto.net