SMART SENSORS FOR PACKAGING FLEXIBILITY
05-10-2015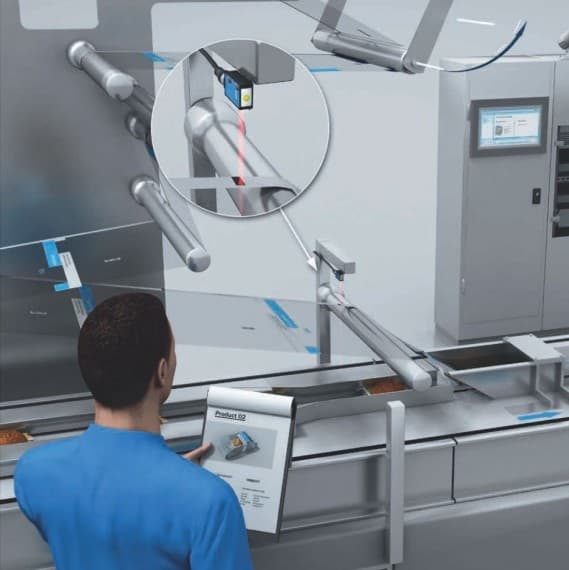 Tailor-made products manufactured in line with a specific customer's requirements call for a flexible packaging solution.
To meet these market demands, intelligent sensors are becoming one of the main components in many systems.
They play a particularly important role in the Industrial Internet movement.
Major changes in industry affect the foundations of the production process itself; calling for shorter changeovers, remote production management solutions and packaging systems that can be adapted to product flows, formats, materials and environmental conditions.
As a result, companies can manufacture and package made-to-order products at mass production prices — known as a "batch size of 1."
The move to the Industrial Internet will result in minimal changeover times and immediate production, which will improve flexibility regarding the type and size of packaging produced.
Sensors are beginning to play a fundamental role in machine automation and the improvement of flexibility.
Packaging manufacturers are able to store parameters for special formats, colours, contrasts and surfaces straight to the sensor.
In the event of a product changeover, they can be automatically activated in a matter of moments and their settings can be replicated in full. The automation system provides the sensor with optimum application-specific parameters, such as the sensing range, hysteresis or threshold.
Sensors make the packaging process more transparent. They record and process values and statuses and then share them at the controller level. Sensors sort, detect, locate, identify and verify. They are able to monitor certain parameters, enabling users to apply an accurate preventive maintenance plan.
Sensors come with their own reliable auto-diagnosis function, meaning that they can be replaced both quickly and easily in the event of malfunction.
SICK's Smart Sensor Solutions powered by IO-Link provide users with a comprehensive range of communication functions and are also able to carry out certain functions automatically.
Smart sensors are able to count process events independently. They can measure the time and speed at which objects pass the sensor and monitor values such as revolutions per minute.
The sensors then either transmit the measured values to the control unit as absolute figures or they analyse the data themselves and transmit it in the form of binary information.
SICK Pty Ltd
Ph: 1800 334 802