SMART PLASTICS ENABLE LINEAR GUIDES TO PREDICT THE FUTURE
10-02-2017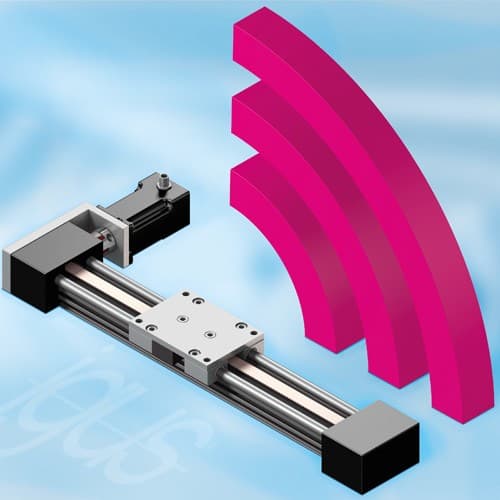 Available now in Australia from Treotham, the smart drylin guide is a novel intelligent machine component that monitors itself during operation. This addition to the igus system of lubrication-free and maintenance-free linear guides provides an early warning system combining sensors with digital communications. The smart guide is easy to retrofit to existing drylin installations.
The "brains" of the operation come from the isense DL.W sensor module, a lightweight and robust plastic element that is ideally suited to a variety of moving applications in which the dry operating drylin linear guides are used, from packaging machines to machine tools.
The sensor continuously monitors the abrasion of the dirt-resistant and dust-repellent plain bearings and determines the wear limit at which a bearing needs to be replaced. The status data are passed on wirelessly to the icom module, which collects, processes and relays the data, serving as a central communication unit.
Users can monitor the data using a variety of terminal devices, and so can intervene to carry out maintenance, repairs and replacements at the optimum moment. And, if maintenance work is carried out at regular intervals, the smart plastics can be used to determine the remaining service life of each component and predict the ideal maintenance schedule. This in turn enables users to maximise the operational life of these long-lasting tribopolymer components.
Treotham Automation
02 9907 1788
www.treotham.com.au