SMART ORDER FULFILMENT SYSTEMS BOOST WAREHOUSE PRODUCTIVITY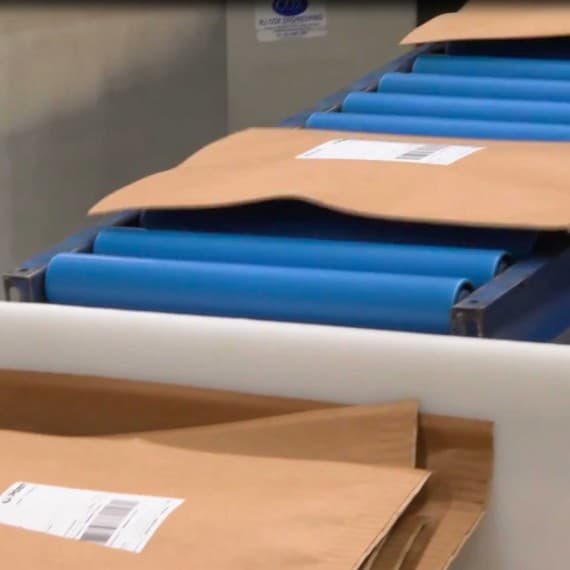 The fast-paced world of e-commerce is putting ever-greater pressure on companies for speedy and accurate turn-around of customer orders, increasing the requirements for automated systems within the warehouse.
Modern warehouse order fulfilment systems from Adept Conveyor Technologies enable even start-up companies to satisfy the on-line promises made to customers.
These modular and expandable systems are developed from a basic manual requirement allowing warehouse staff to process an order without walking great distances to do so.
Systems can grow from the basic hardware and evolve or expand as the business grows. And as everything is modular the system can be added to and reinvented.
Automated systems help established businesses to cope with rapid increases in numbers of customer orders - often with the same number or even fewer staff.
And the increased adoption of smart automated order fulfilment technology reduces the chance of human error, improving efficiency and productivity.
Adept Conveyor Technologies
02 9771 4655
adeptconveyor.com.au