Published 05-02-2019
| Article appears in February 2019 Issue
SMART MANUFACTURING AND THE FUTURE OF OUR ECONOMY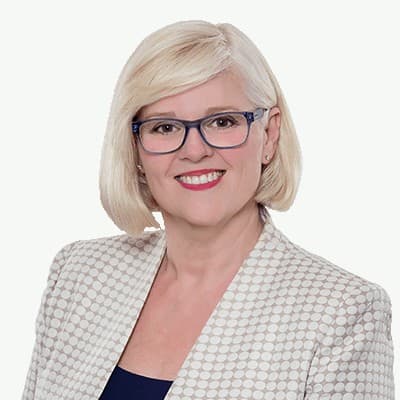 Over the last 40 years, Australian manufacturing has maintained its strength, resilience and adaptability through many challenges and transitions. Some may even say they've maintained that strength as a result of those challenges. These continue with fluctuations in the Australian dollar, the recent rise of protectionism in international markets, and, compellingly, the global digital revolution.
Each industrial revolution since the late 18th century has stretched the limits of scientific and artistic flair to sharpen the tools of production: with mechanics, then electronics, then computers, and now with digital technologies and data. Artificial intelligence, the internet of things, robotics, augmented reality, predictive analytics, 3D printing – these and many more are the tools of the fourth industrial revolution and smart manufacturing.
As Industry 4.0 and smart manufacturing take hold, the rewards are here to be seized for Australia. These tools of trade are the means to generate and accelerate new and tailored ideas and opportunities for our businesses, markets and workforce.
As digital technologies have connected people around the globe, machines can now talk to each other through cloud-connected platforms. Physical assets are integrated with cyberspace to respond in real time to the changing demands and conditions of manufacturing operations, supply networks and customer needs.
The new economy is predominantly characterised by value adding. For example, Uber is the biggest taxi company in the world, and it doesn't own a single vehicle. Airbnb has the same status as a global hotel chain, without a building on its books. Both are simply software tools, platforms for creating value.
And now data can be captured at every stage of a product's life – massive amounts of data, every day. Artificial intelligence can analyse and interpret that data, revealing patterns and insights that we're not capable of seeing ourselves.
Data can tell us how to achieve the best processes and outcomes.
The 'smart' in manufacturing is radically reshaping how products are designed, made, delivered and paid for. It's allowing manufacturers to mass-produce more goods at lower prices with fewer defects, while also equipping them to customise products based on their customers' personalised data. Even the concept of a product is changing: now, it's a whole value chain of activities and services, rather than a single commodity.
As Minister for Industry, Science and Technology, this is the lens through which I see the opportunities for Australian manufacturing. And I see what's happening on the ground too – manufacturers around the country embracing the new ideas while capitalising on their smarts developed over years and generations of experience.
While the manufacturing sector will and should always take the commercial lead, government has a critical role in ensuring that the policy and regulatory environments encourage and motivate participation and success.
A key part of the reason the manufacturing sector has been growing over the last two years is because the Liberal National Government is fostering a business environment that keeps costs down, cuts red tape, encourages trade and investment, and delivers a skilled workforce. On top of this, we are supporting the use of new technology and making smart, targeted investments in our areas of competitive advantage.
The Coalition has made science, technology and innovation the central pillars in supporting the transformation that's happening in manufacturing; indeed across all sectors.
Our six industry-led growth centres, including the Advanced Manufacturing Growth Centre, are about focusing on sectors of competitive strength and priority for Australia – getting industry, researchers, and research institutions working together to support our transition to smart, high value, export-fit industries.
Experts at the Advanced Manufacturing Growth Centre estimate that Australian manufacturing has the potential to lift its output by 25 to 35 per cent over the period to 2026 – that's equivalent to adding $36 billion to GDP.
The potential is in: new processes that improve productivity; packaging up design and other services to produce high value specialised goods; and competing on the value of the whole chain of activities and services, rather than a single commodity.
Apart from the growth centres, the Government has its Entrepreneurs' Programme, an Advanced Manufacturing Growth Fund, SME Export Hubs Initiative, Automotive Innovation Labs, Industry 4.0 Testlabs, CSIRO's Living Labs, the Skilling Australians Fund, STEM engagement incentives, and so many other terrific programmes that give Australians and Australian businesses the best chance to thrive, and contribute to our nation's future prosperity.
Manufacturing is a key driver of competitiveness in the Australian economy and continues to experience growth. It contributes $116.7 billion in exports. It's a significant employer of skilled Australians. And it's among the leaders in business research and development.
In the 12 months to November last year, more than 74,000 new jobs were created in the sector, bringing the total number of people directly employed to 966,000.
But we need more science-, technology-, engineering- and mathematics-qualified workers, in all range of jobs, from research, to the physical and virtual factory floor.
We need women to be there alongside men, or we're missing out on a big chunk of our intelligence, capability and possibility.
Ensuring Australians have the right skills to succeed in a changing labour market, and businesses have access to the skills they need to grow the business, is a key priority for the Liberal National Government.
The future is exciting and as Minister I am committed to ensuring that government and business work together to achieve the best results for Australia.
The Hon Karen Andrews MP is Minister for Industry, Science and Technology.