Smart Curved Security Gates for serveries, reception counters and bars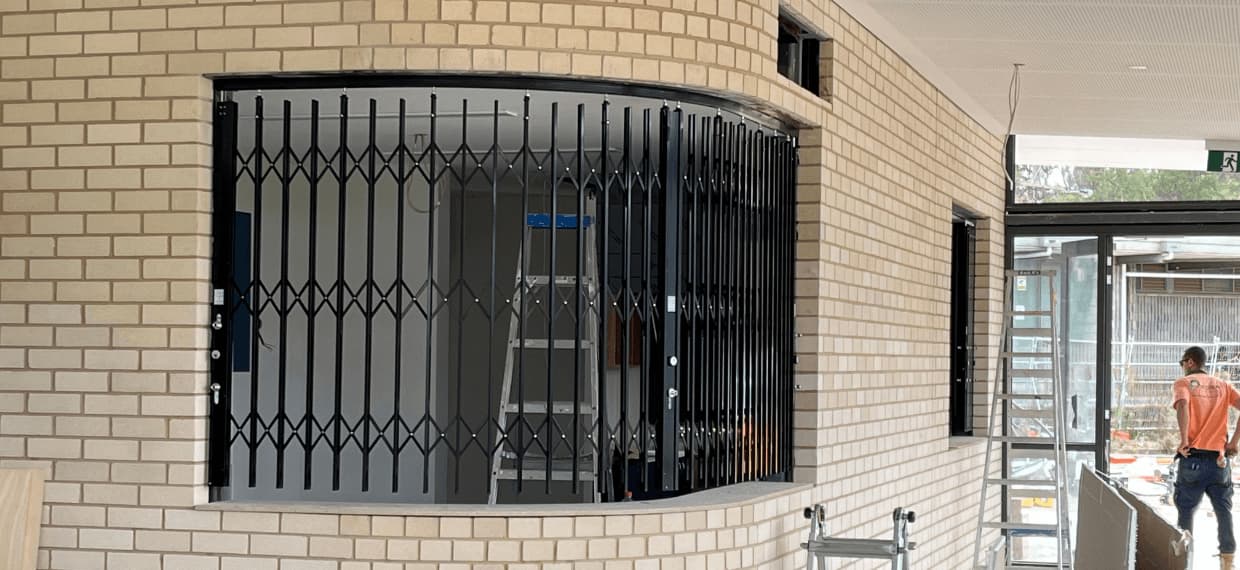 ATDC has recently installed its S08 curved security gates to secure the bar area at the new Proclamation Park Pavilion in Ringwood near Melbourne.The Pavilion is owned by the Maroondah City Council.
The gate was specified by East Melbourne based CO-OP Studio and the project managers were Circon Commercial Constructions.
The satin black powdercoated gate which retracts sideways back to one side when unlocked and opened,was able to traverse a special radius curve of 1144mm and has no floor track so as not to obstruct the counter top of the bar.