Materials Handling & Equipment
| Article appears in February 2019 Issue
SMART APPROACH TO ELECTRICALLY ASSISTED MATERIALS HANDLING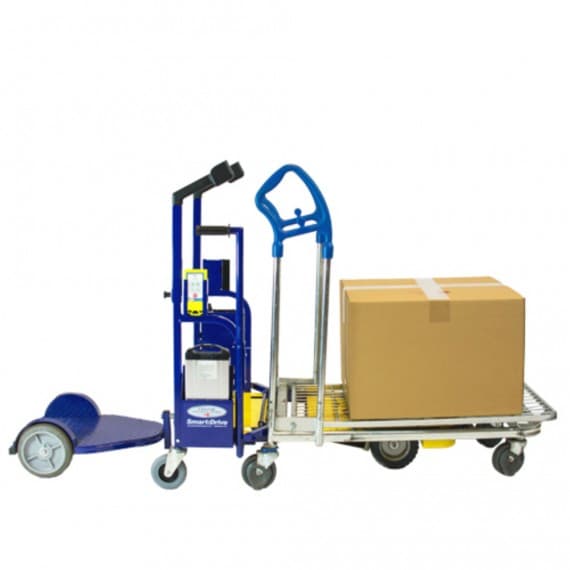 Smart:Drive arrives in Australia
As the exclusive Australian distributor for Dane Technologies, QHDC Australia is set to launch a novel range of electrically assisted materials handling equipment in the new year.
Leading the way is the Smart:System, billed as an intuitive, competitive solution to streamline warehousing and logistics operations.
The system combines the Smart:Drive power assist unit with a choice of sizes of Smart:Rack configurable order fulfilment and/or restocking carts.
The flexible Smart:Drive unit can also be used with standard carts and trollies, providing powerful help for manual handling operations. There is the option of a trailing platform for the operator to ride on; or alternatively the Smart:Drive can be operated via a radio remote control.
Also available from QHDC, the PowerPal CM is a heavy-duty power-assist unit for moving large wheeled loads up to 8354kg, such as subassemblies, heavy materials, machine components, and equipment.
The range is rounded out by the QuicKart M3, the latest model in the Dane Technologies range of power assist units designed for shopping trolley retrieval, reckoned to increase shopping cart return productivity by 100%.
QHDC Australia
1300 025 468
www.qhdc.com.au