SMALLER SIZES JOIN HEAVY-DUTY GEARBOX RANGE
08-05-2018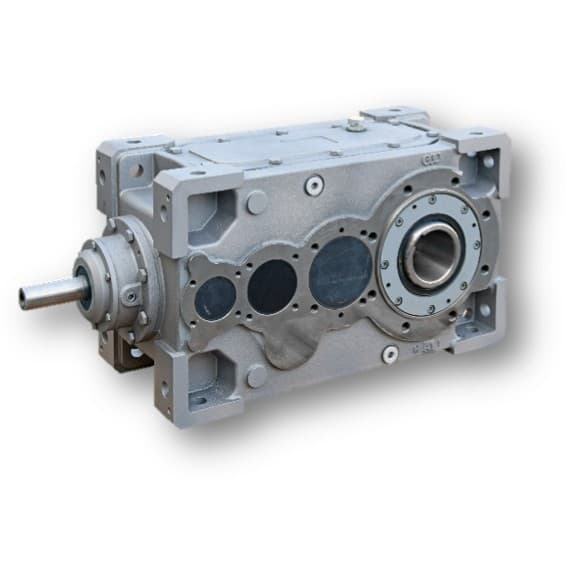 Bonfiglioli has expanded its HDO series of drives with four new smaller sizes for applications such as mining, bulk materials handling, building and construction, food and beverage, and water and wastewater recycling.
The new HDO sizes – 71, 81, 91 and 95 – have torque outputs from 6800 to 23,200Nm and are made from a monobloc housing design for added rigidity and feature case hardened gears. They complement the existing Bonfiglioli HDO range from 100 to 180, which cater to torque requirements from 31,790 to 209,900Nm.
The HDO is a rectangular bevel helical gearbox for heavy-duty applications. The backstop (or anti-run-back) is positioned on the outside, which makes it easily accessible for maintenance.
Also, HDO gearboxes are designed with both horizontal and vertical symmetry for ease of installation in a wide variety of customer applications.
"The new HDO sizes are ideally suited to Australian industrial applications. They have a number of installation, performance and maintenance benefits and are built for optimum reliability and performance," says Bonfiglioli Australia Managing Director, Malcolm Lewis.
The new HDO sizes will also come with an ATEX-certified option for us in explosive atmospheres. This option comes with compliance certificates for painting, surface protection, mounting and sensors, along with ATEX application verification.
The new HDO drives will be engineered and assembled locally in Bonfiglioli's Glendenning facility in NSW and delivered nationwide through its distribution network.
Bonfiglioli Transmission (Australia)
02 8811 8000
www.bonfiglioli.com.au