SMALLER SENSORS SPOT NUTS TO WELD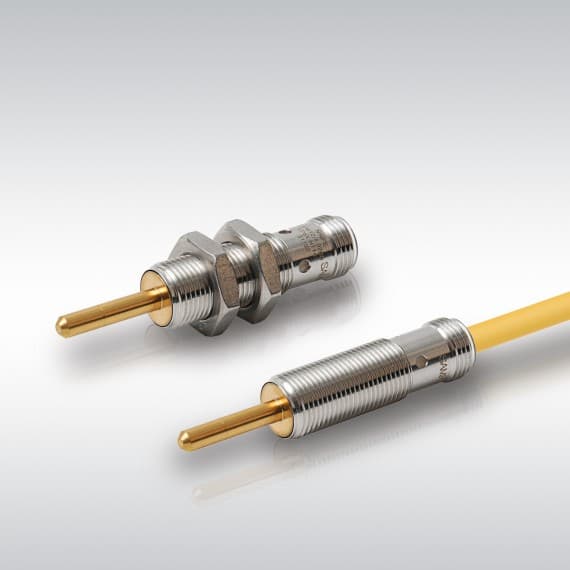 The latest low-profile weld nut sensor from Turck provides a compact solution for sensing the presence or absence of a nut to be welded to sheet metal in automatic assembly applications. The sensor uses magnetic inductive technology and is easy to program to detect the presence of a metallic nut.
An optional teaching pendant can be used to program the sensor to differentiate between the sheet metal material and the weld nut. When the nut is properly placed, the sensor sends a signal to the PLC, which allows the robotic welder to weld the nut to the sheet metal.
At just 61mm long, the low-profile weld nut sensor is 30-40% shorter than existing devices. It has a probe tip diameter of 4mm for use in applications down to a 5mm weld nut. The probe is coated with titanium nitride for strength and protection in harsh applications. The cable version includes a robust TPE-style jacket with a moulded M12 connector, and a four-way LED that is visible from all sides.
Two further sensors to be added to the series will sense nut diameters of 6-12 and 10-20mm. All devices are IP67 rated.
Turck Australia
1300 132 566
www.turck.com